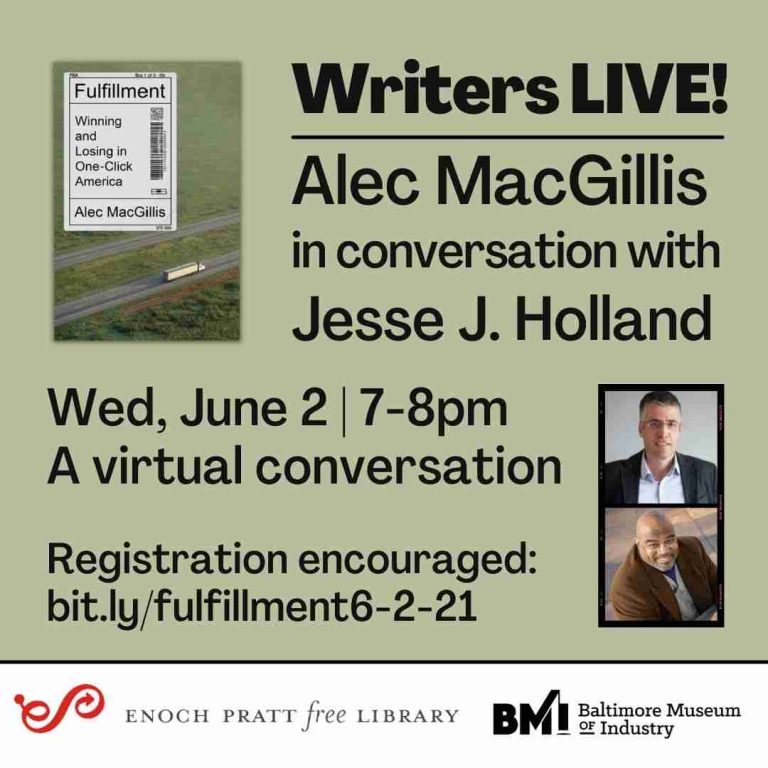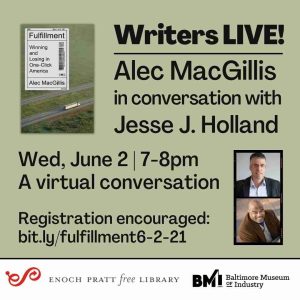 About the Partners and Presenters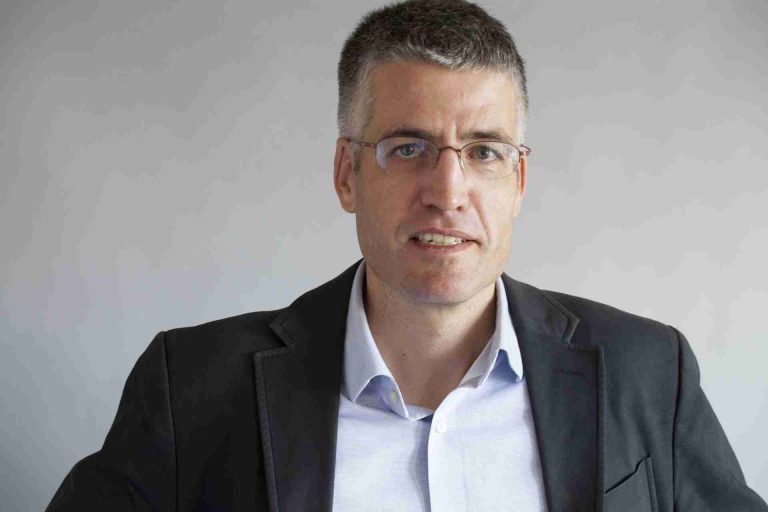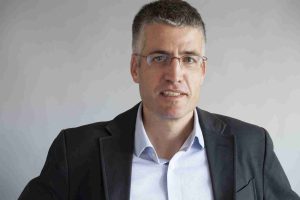 Alec MacGillis is a senior reporter at ProPublica. MacGillis previously reported for The New Republic, The Washington Post, and the Baltimore Sun. He won the 2016 Robin Toner Prize for Excellence in Political Reporting, the 2017 Polk Award for National Reporting, and the 2017 Elijah Parish Lovejoy Award. His work has appeared in the New Yorker, Atlantic, New York, Harper's, and New York Times Magazine, among other publications. A resident of Baltimore, MacGillis is the author of The Cynic, a 2014 biography of Sen. Mitch McConnell, and the forthcoming Fulfillment: Winning and Losing in One-Click America.
Jesse J. Holland is an award-winning writer, journalist and television personality. Jesse is host of the Saturday edition of C-SPAN's Washington Journal, can be seen weekly as a political analyst on the Black News Channel's DC Live and occasionally on CNN, MSNBC, Fox News and other news outlets for news and analysis.
About the Book
From the publishers: Alec MacGillis's Fulfillment is not another inside account or exposé of our most conspicuously dominant company. Rather, it is a literary investigation of the America that falls within that company's growing shadow. As MacGillis shows, Amazon's sprawling network of delivery hubs, data centers, and corporate campuses epitomizes a land where winner and loser cities and regions are drifting steadily apart, the civic fabric is unraveling, and work has become increasingly rudimentary and isolated. With empathy and breadth, MacGillis demonstrates the hidden human costs of the other inequality—not the growing gap between rich and poor, but the gap between the country's winning and losing regions. The result is an intimate account of contemporary capitalism: its drive to innovate, its dark, pitiless magic, its remaking of America with every click.
About the Pratt
The public library system of Baltimore City, the Enoch Pratt Free Library's mission is to provide equal access to information, services, and opportunities that empower, enrich, and enhance the quality of life for all. All library locations are now open to the public at 25% capacity. Check out the Pratt's robust public programming schedule here.
The Baltimore Museum of Industry celebrates the dignity of work, and can provide a forum for exploring such issues as workers' rights and workplace equity, providing historical context for contemporary issues that impact our community.