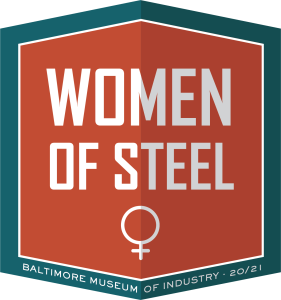 Women of Steel highlights the stories of women who worked at Bethlehem Steel's Sparrows Point mill
The Women of Steel exhibition hangs on the museum's fence along Key Highway in South Baltimore to allow for social distancing and open-air exploration during COVID-19. This is the first time the BMI has hosted an outdoor exhibition and it is free of charge to view. Support the Women of Steel exhibition. Click here to donate, or go to paypal.me/BMIatWork.
Women of Steel is part of the Bethlehem Steel Legacy Project, a multi-year community engagement and preservation initiative to document the 125-year history of the steelmaking giant through the creation of a long-term exhibit slated to open at the museum in 2021. Click here to learn more about the project. Explore stories and read the latest updates on the BMI's blog, From Point to Point.
The Baltimore Museum of Industry is temporarily closed to support Maryland's effort to contain the spread of COVID-19.