Join the Industrial Evolution…
Step Back in Time to the Early Days of a Port City

The Baltimore Museum of Industry is a connection factory. Only when you suit up to shuck oysters, develop your own video game, or watch a blacksmith forge iron does your connection reveal itself. It could be the moment you realize how important your grandfather's factory job really was in building this great city. It could be the "That's what I wanna do when I grow up" moment. We don't know what your connection to Baltimore's story is, but we do know one thing. This is where you'll find it.
Your Gift Makes a Difference
Help us inspire tomorrow's workers by ensuring that the stories of the laborers and entrepreneurs who built our city are preserved for future generations.
Consider making a gift to one of our Museum's special funds, click here to learn more.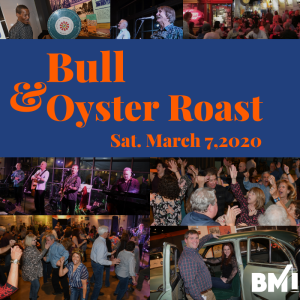 Bull & Oyster Roast 2020
On Saturday, March 7, 2020, over 400 guests will enjoy the Bull & Oyster Roast and our on-line auction.
This sell-out event raises significant funds for our award-winning educational programs that engage over 30,000 kids annually in the stories of the people who built Baltimore and those who are shaping the region's future.
Guests will enjoy an abundance of great food, music, and fun! Tickets and tables are available on a first-come, first-served basis. All guests must be 21 years or older.
No tickets will be sold at the door.