Corporate partners help to preserve the region's industrial heritage, and invest in programs that inspire the inventors and innovators of tomorrow.
The BMI celebrates the stories of work and workers with empathy, honesty, and authenticity, inspiring pride in our industrial past and hope for our future. We are proud to partner with an extraordinary group of corporate partners who value and support the museum's mission.
We work with our corporate supporters to tailor giving opportunities that meet specific philanthropic goals and provide a variety of benefits. To learn more about corporate sponsorship opportunities, membership, and more, contact Deborah Cardin at (410) 727-4808 x129 / dcardin@thebmi.org

Make My Corporate Gift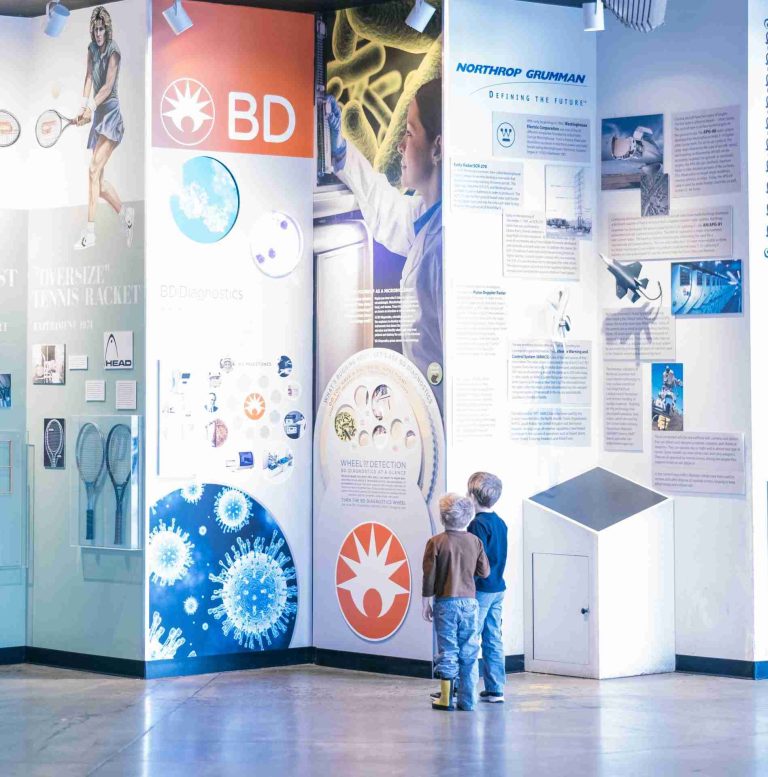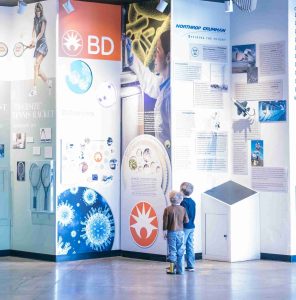 BD Diagnostics has been a proud corporate member of the BMI for many years. We love knowing that our gift supports their wonderful exhibits and educational programs. And our associates enjoy taking advantage of the free passes to bring their families for visits. Bradford Spring, Vice President, BD Diagnostics
Partnership Highlights
Tradepoint Atlantic
Bethlehem Steel Legacy Project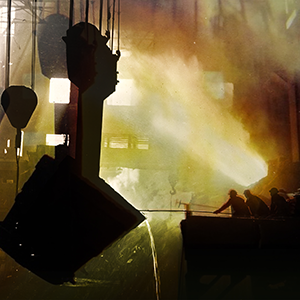 In 2014, when Tradepoint Atlantic purchased the 3,300 acre industrial site that had served as home to Bethlehem Steel, the company recognized the importance of the legacy it had inherited. By partnering with the BMI to support the multi-year Bethlehem Steel Legacy Project, Tradepoint Atlantic demonstrated its commitment to the former steel mill workers, their families, and to the Sparrows Point community.
The entire BMI team has done an outstanding job bringing the Bethlehem Steel story to life. So very proud to have entrusted the Bethlehem Steel legacy to the BMI!Aaron Tomarchio, Executive Vice President of Corporate Affairs, Tradepoint Atlantic
PNC
Women of Steel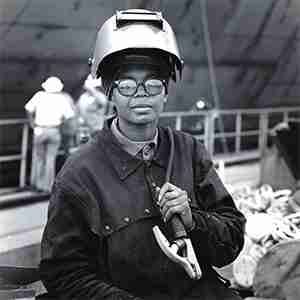 The BMI's first ever outdoor exhibition, Women of Steel, garnered national recognition, including an Award of Excellence from the Association of American State and Local History, honoring the exhibit's outstanding contribution to the preservation and interpretation of local history. This exhibition was made possible thanks to the generous support of corporate partners including Tradepoint Atlantic and PNC Bank.
Southway Builders
Food For Thought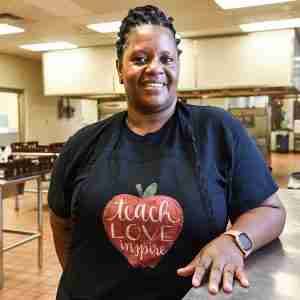 Food for Thought honors the frontline food service workers who have continued to nourish Baltimore students throughout the pandemic. By shedding a light on the problem of food insecurity and its impact on families, the BMI and Baltimore City Public Schools are working together to educate and involve people in efforts to end childhood hunger. BMI neighbor Southway Builders supports initiatives, like Food for Thought, that have real impact on the community and promote social action.
Southway Builders is happy to support the BMI. Thank you for all you do for our greater community!Willy Moore, President, Southway Builders