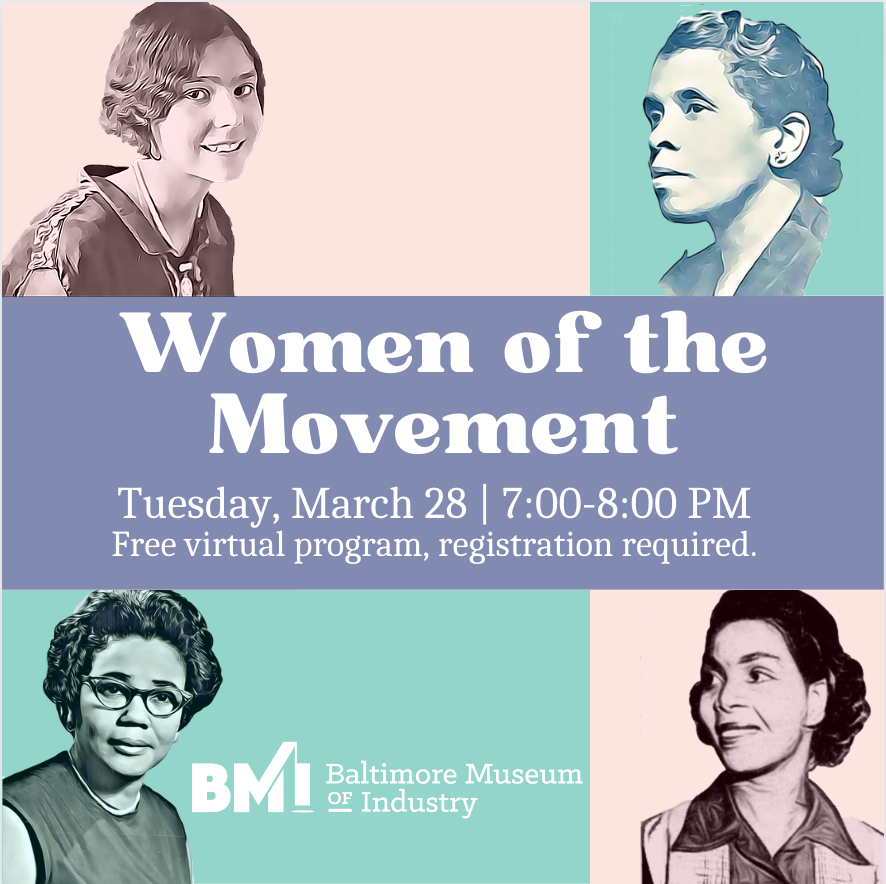 Tuesday, March 28 | 7:00-8:00 PM
Zoom
Learn about Black women in Baltimore who desegregated various industries in the city during the Civil Rights movement in this virtual discussion presented by Alexis Ojeda-Brown, DEAI Specialist at the Baltimore Museum of Industry. This program will be recorded and posted on the BMI's YouTube channel.
Free, registration required: Register here
The Baltimore Museum of Industry celebrates the dignity of work, and can provide a forum for exploring such issues as workers' rights and workplace equity, providing historical context for contemporary issues that impact our community.