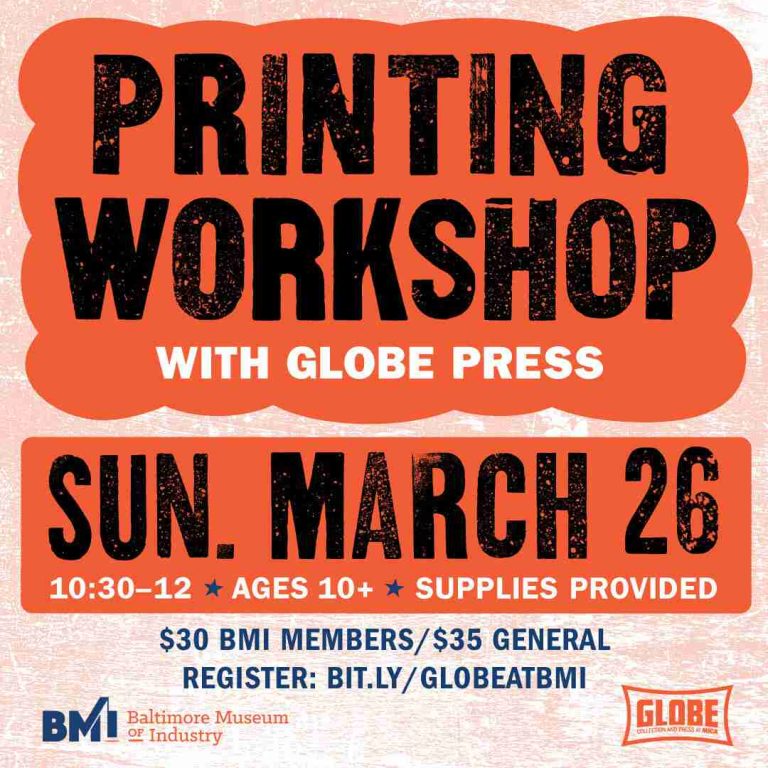 Sunday, March 26 | 10:30 AM-12:00 PM
Inside the Print Shop
Learn the art of printing and make your own monoprint with blocks and type from Baltimore's Globe Poster Printing Corp. Between 1929 and 2010, Globe promoted people's entertainment, including vaudeville, burlesque, movies, circus and carnival acts, and was best-known for its posters for top R&B and rock acts in the 1960s. MICA acquired the Globe collection in 2011 and keeps its legacy alive as a working press, a teaching tool, and a source for research. Workshop suitable for ages 10+. Registration includes all materials and museum admission (open 10:30 AM-3 PM).
$30 members/$35 general admission:

Register here

The Baltimore Museum of Industry celebrates the dignity of work, and can provide a forum for exploring such issues as workers' rights and workplace equity, providing historical context for contemporary issues that impact our community.