The BMI Needs YOUR Help Now
The months of April, May, and June represent 65% of our annual operating income. Without our school field trips and fundraisers, spring weddings and proms, we need YOU.
Please make an emergency gift today to keep the BMI working.


MY EMERGENCY GIFT TO THE BMI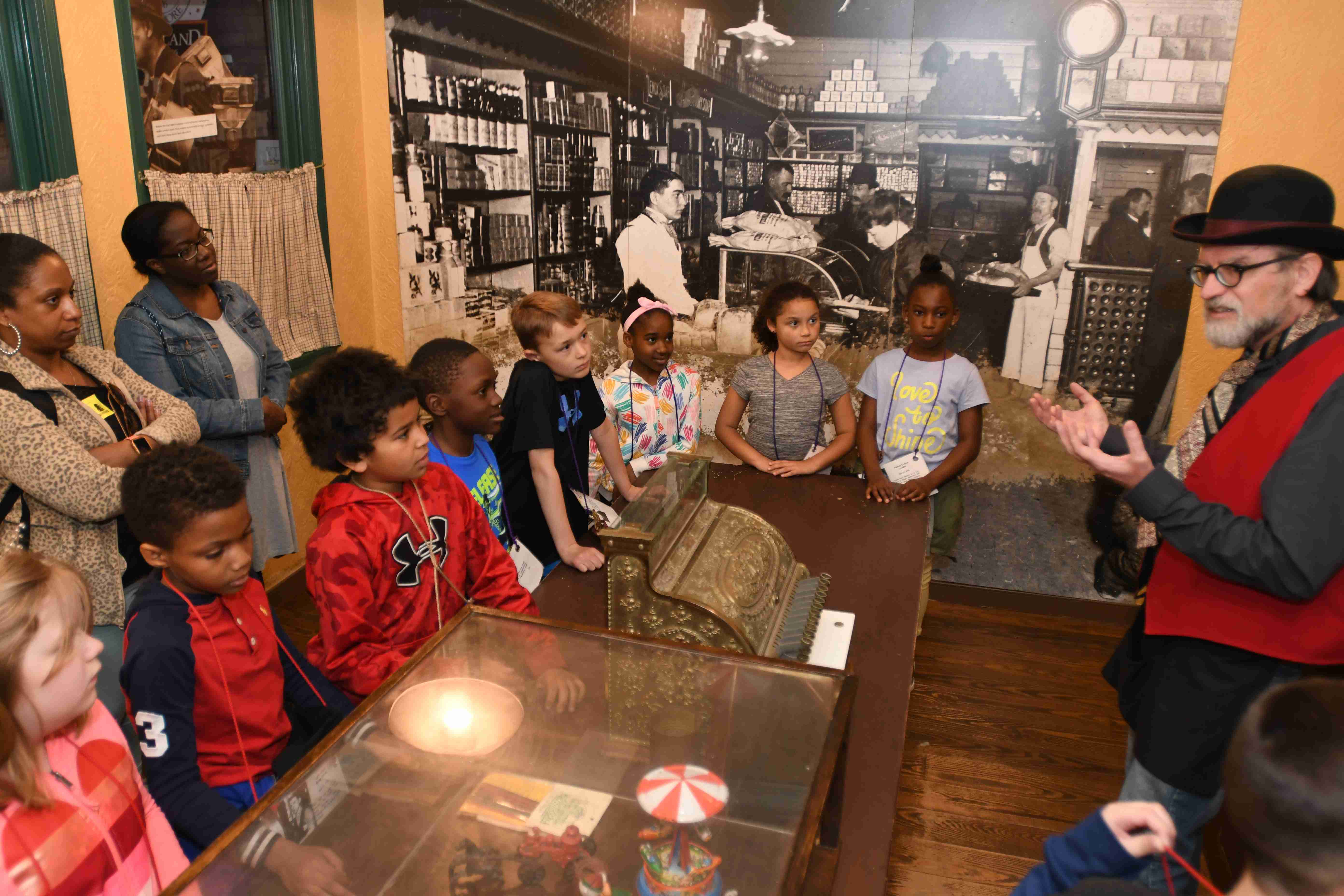 Funds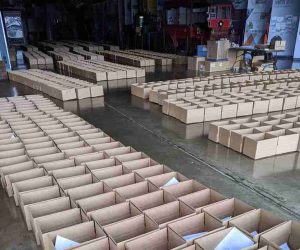 Outreach Education Fund
Help students access the fun and hands-on learning of a traditional BMI Field trip from home. Your gift funds the development of interactive, digital field trips and BMI's City Kits – activity boxes with all the materials kids need to engage in a remote learning about our city's industrial history and the hard working people who are a part of that story.

Support the Outreach Education Fund
Women of Steel
Part of our multi-year initiative to document the history of the Bethlehem Steel mill at Sparrows Point, this temporary exhibition will open in summer 2020, which marks the 100th anniversary of the 19th amendment granting women the right to vote. Using first-person narrative and vivid photographs, this exhibition will highlight the experiences of the female workers of Bethlehem Steel who faced sexual harassment, childcare challenges, wage gaps, job mobility, and other workplace issues. As they strived to overcome these challenges, they helped bring new rights to women workers at Bethlehem Steel and elsewhere.

Support Women of Steel
Annual Fund
Each year, tens of thousands of eager young minds take advantage of the opportunities provided by the BMI as they learn about Baltimore's unique past and curiously reimagine its future. Unfortunately, many schools in our community lack the funding for field trips, not to mention the essential educational enrichment that programs like the Kids' Cannery offers. Your gift underwrites the materials, staffing, and admission subsidies that help make our programs so impactful.


Support the Annual Fund
Reframing the Narrative
A new project designed to enhance the storytelling in our exhibits, Reframing the Narrative seeks to help us more fully achieve our mission of serving as a welcoming museum for all members of our communities. Your gift helps us feature the often untold stories of working people—including African Americans, immigrants, women, and other underrepresented groups—as we seek to broaden perspectives on industry.

Collection Fund
Our collections highlight the contributions of American innovators, past and present, whose enterprises have transformed our society. Often the only surviving remnants of once thriving industries that no longer exist, these objects need constant care and maintenance so that they can continue to delight and educate audiences. Your gift ensures the future of our amazing collections and allows the stories of these businesses and workers to live on.

Support the Collections Fund
Helen Delich Bentley Port Education Fund
Named in honor of the late congresswoman and BMI board member—who got her start as the nation's first female maritime reporter—and established with a generous gift from her estate, this charitable fund seeks to heighten awareness of the Port of Baltimore through the enrichment of the BMI's educational and exhibition programs and the care of its historical collections. Your gift will ensure that the BMI continues to raise awareness of Baltimore's unique maritime and industrial heritage for many years to come.

Support the Port Education Fund
Donations
There are many ways to support the Baltimore Museum of Industry, a registered 501(c)(3) nonprofit organization. In addition to cash donations, which may be pledged by check or credit card, the BMI also gladly accepts gifts of stock, planned or deferred contributions, and in-kind services. To discuss your giving options, please contact Deborah Cardin at giving@thebmi.org or 410.727.4808 ext. 129.
To learn more about donating artifacts to the museum's collection, please click here.
Make a Lasting Gift
Deepen the impact of your gift through planned giving. By including a bequest provision to the BMI in your will, you can help ensure that we can continue to educate audiences about Maryland's industrial heritage for years to come. A member of our staff is happy to talk to provide you with more details. For more information, please contact Deborah Cardin at (410) 783-8541 x129 / giving@thebmi.org.
If you include BMI in your plans, please use our legal name and Federal tax ID:
Legal Name: The Baltimore Museum of Industry
Address: 1415 Key Highway, Baltimore, MD 21230
Federal Tax ID Number: 52-12056