Permanent Exhibitions
Step Back in Time to the Early Days of a Port City…
From Baltimore's early days as a trading port and hub of manufacturing to its modern identity as a center for research, retail, technology, and tourism, visitors can discover the businesses and inventions that forged the Industrial Revolution and propelled Maryland into the 21st century.
Walk through the 1865 Platt and Company oyster cannery, the only surviving cannery building in Baltimore. Step into a 1910 pharmacy, like the one where world-famous Noxzema skin cream was invented. Tour a circa-1929 garment loft similar to those once key to Baltimore's industrial development.
Stand beneath the 1937 Mini-Mariner, the flying prototype of a WWII PBM flying boat bomber, restored by some of the same Baltimore-area workers that built it. And look outside for the 1906 steam tug Baltimore, once the official welcome vessel for the City of Baltimore. Click here to learn more about the Baltimore.
Explore the accomplishments and innovations that Baltimoreans and Marylanders continue to contribute to the world, including the world's first cordless electric drill, today a staple in every household and invented here in Maryland.
Experience all this and more at the BMI.
Galleries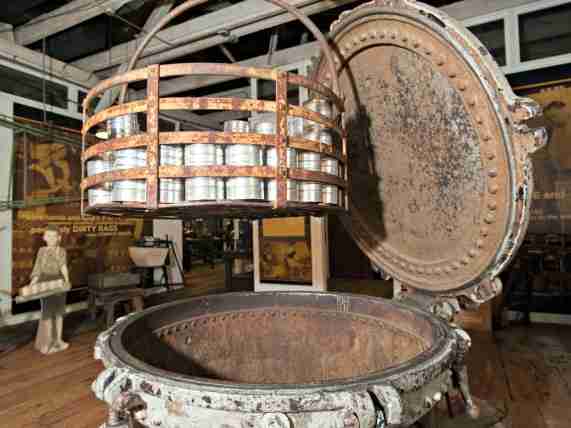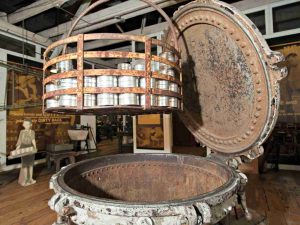 Cannery
The core of our museum building was originally home to Platt and Company, an oyster, fruit, and vegetable cannery which opened in 1865.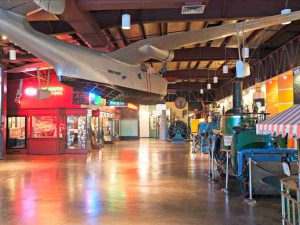 Decker Gallery
With floor to ceiling windows and a beautiful view of the Inner Harbor, Decker Gallery is by far the largest space in the museum.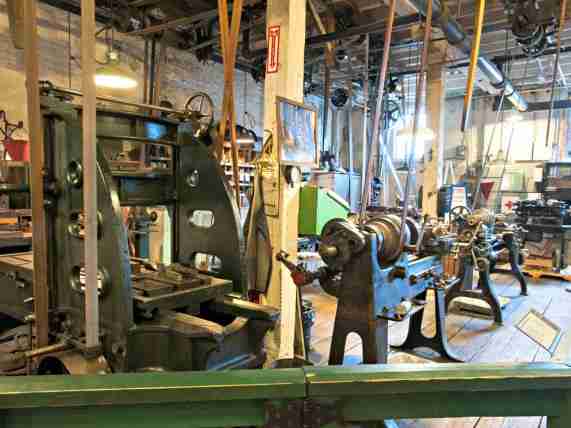 Machine Shop
Before the time when replacement parts were ordered online and shipped overnight, companies repaired and replaced broken machine parts on-site.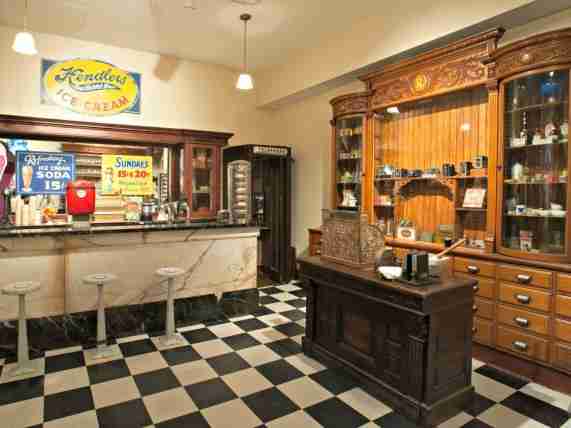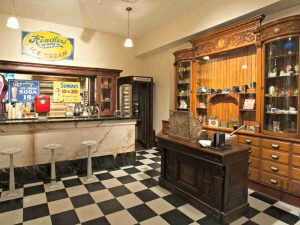 Pharmacy
A favorite gallery of all visitors, our nostalgic pharmacy also features a re-created soda fountain counter and offers some fascinating facts.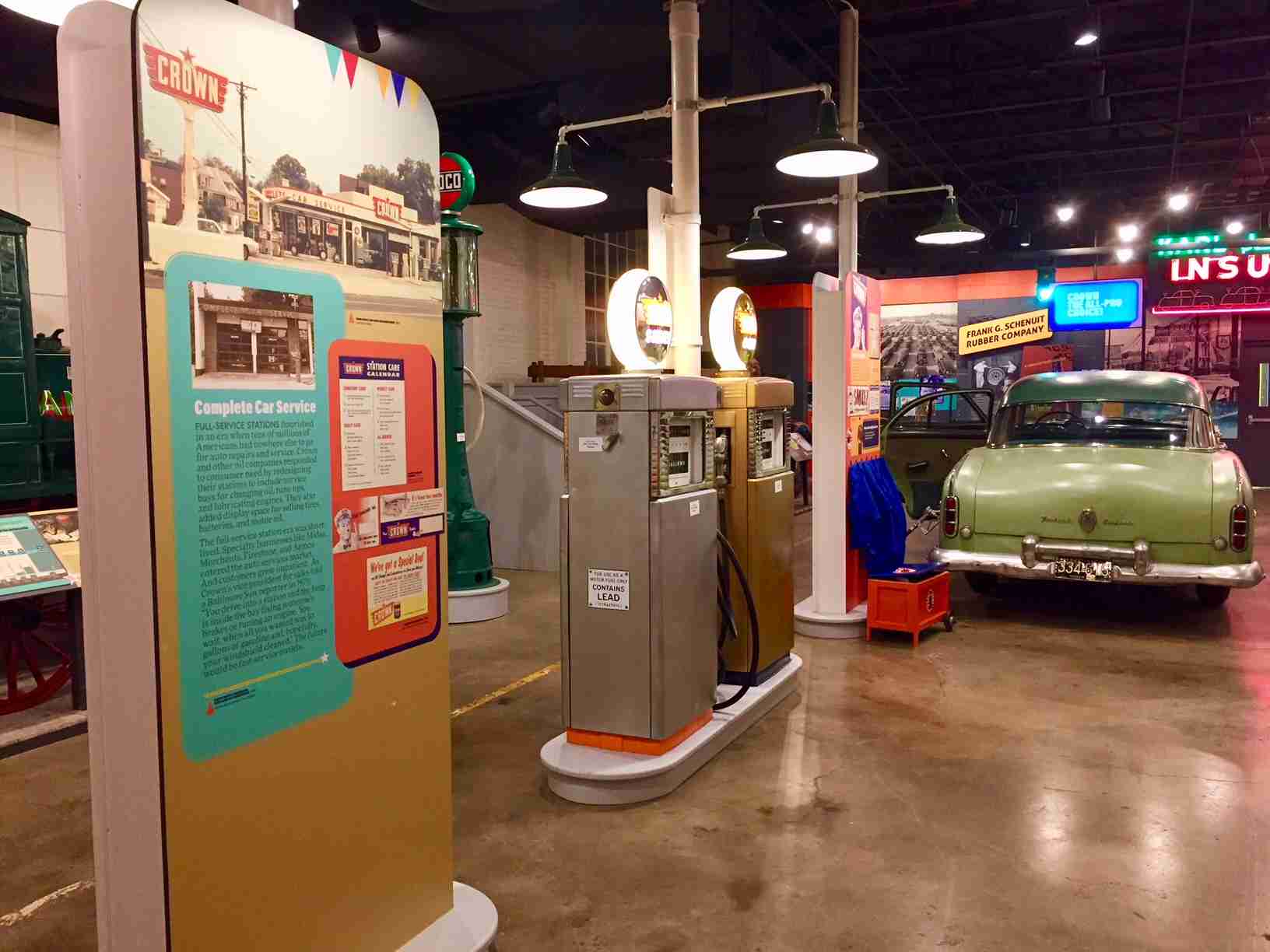 Fueling the Automobile Age
Fueling the Automobile Age is an original exhibition that explores how the two local oil companies helped fuel America's automobile age – and encourages visitors to consider what technologies and innovations will fuel the next transportation age. This exhibition is made possible through the generosity of the Henry and Ruth Blaustein Rosenberg Foundation, American Trading and Production Corporation, and Lord Baltimore Capital.
Communications Gallery
Located inside our Communications Gallery, Tap.Talk.Text: Telecommunication in Maryland is an interactive exhibition exploring the evolution of the different methods Marylanders used to facilitate long-distance communication. This exhibition was made possible with generous support from Dr. Ira Kolman, Baltimore National Heritage Area, Delaplaine Foundation, The Herbert Bearman Foundation, and Power Up.