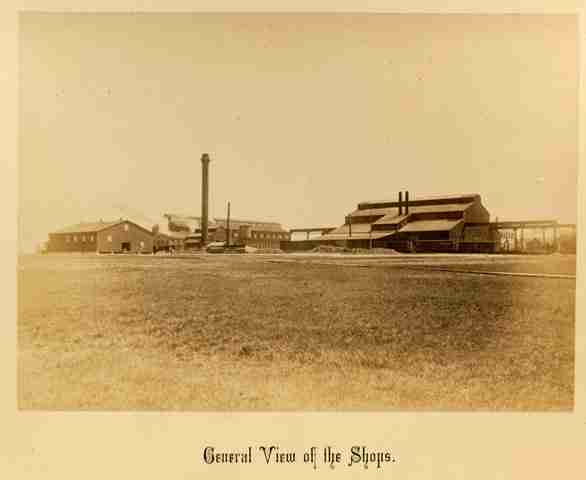 A 'General View' of the Sparrows Point mill in 1892
Bob Crandell—whose management career at Beth Steel and its successors at Sparrows Point spanned 40+ years—recently lent the BMI a spectacular 1892 photo album. These photographs show steelmaking operations at Sparrows Point just five years after the land was acquired by the Pennsylvania Steel Company and only one year after the first steel was made there. A subsidiary, the Maryland Steel Company, ran the steel mill and built the town of Sparrows Point to house a growing workforce. In 1916, Bethlehem Steel purchased the entire operation–steel mill, shipyard, and town. Click on the images below to see larger versions of these photographs.
View more historic images of the early days of Sparrows Point from the
Hagley Digital Archive
or
Digital Maryland
. Look for future blog posts showcasing more historic views of Sparrows Point throughout the years.
Do you have Beth Steel or Sparrows Point items, like this historic album, at your house? Add it to the Bethlehem Steel Community Collection. Snap a photograph and write a brief anecdote, then share your submission through this online form or via email (agelles@thebmi.org).