on April 20, 2020
Behind the Scenes, Oral history
and Tags: Beth Steel, Beth Steel Legacy, Bethlehem Steel, BSLP, community collection, COVID, Instagram, pop-up exhibit, Sparrows Point, steel industry, steel mill, steelmaking
with 0 comments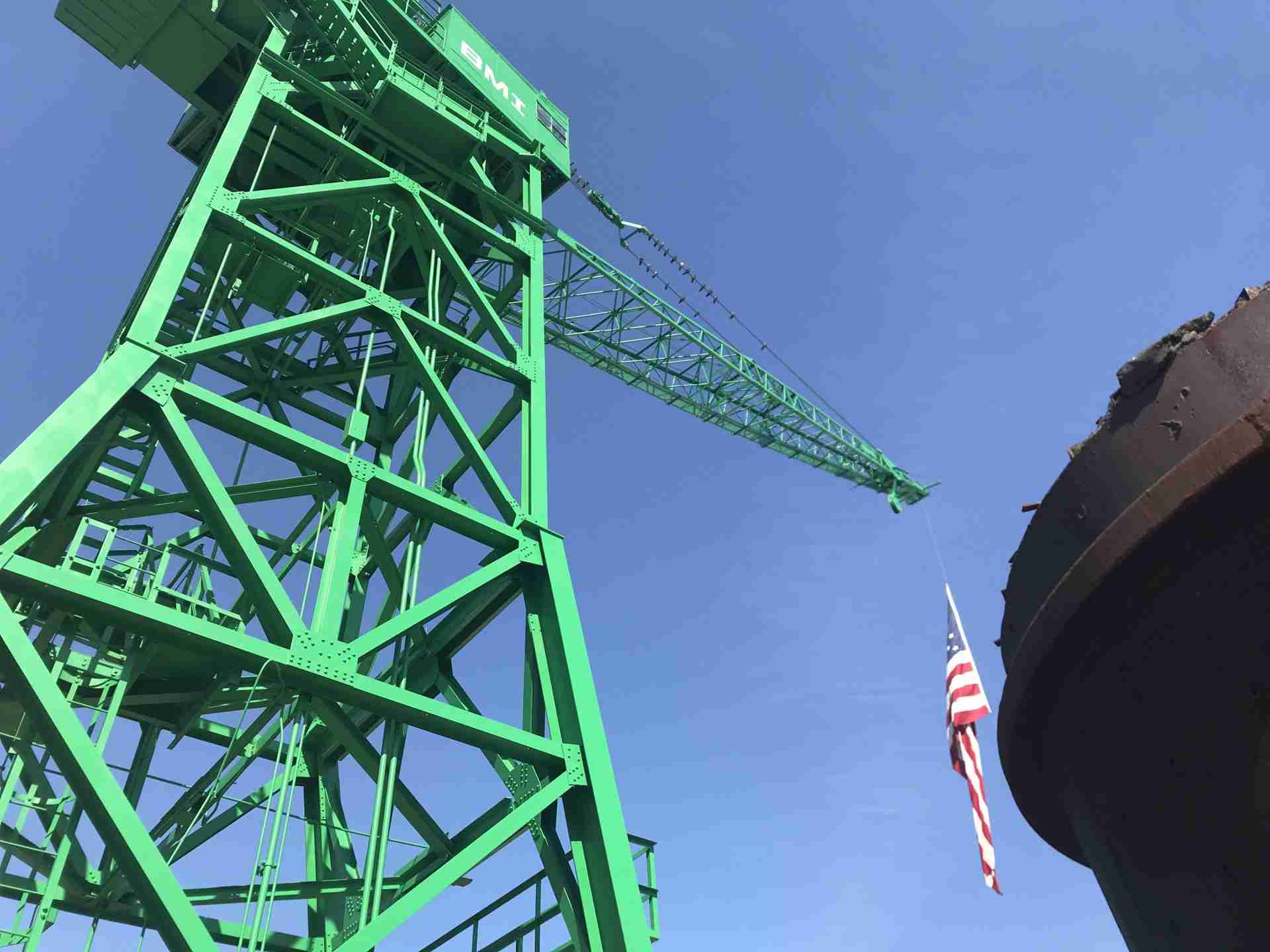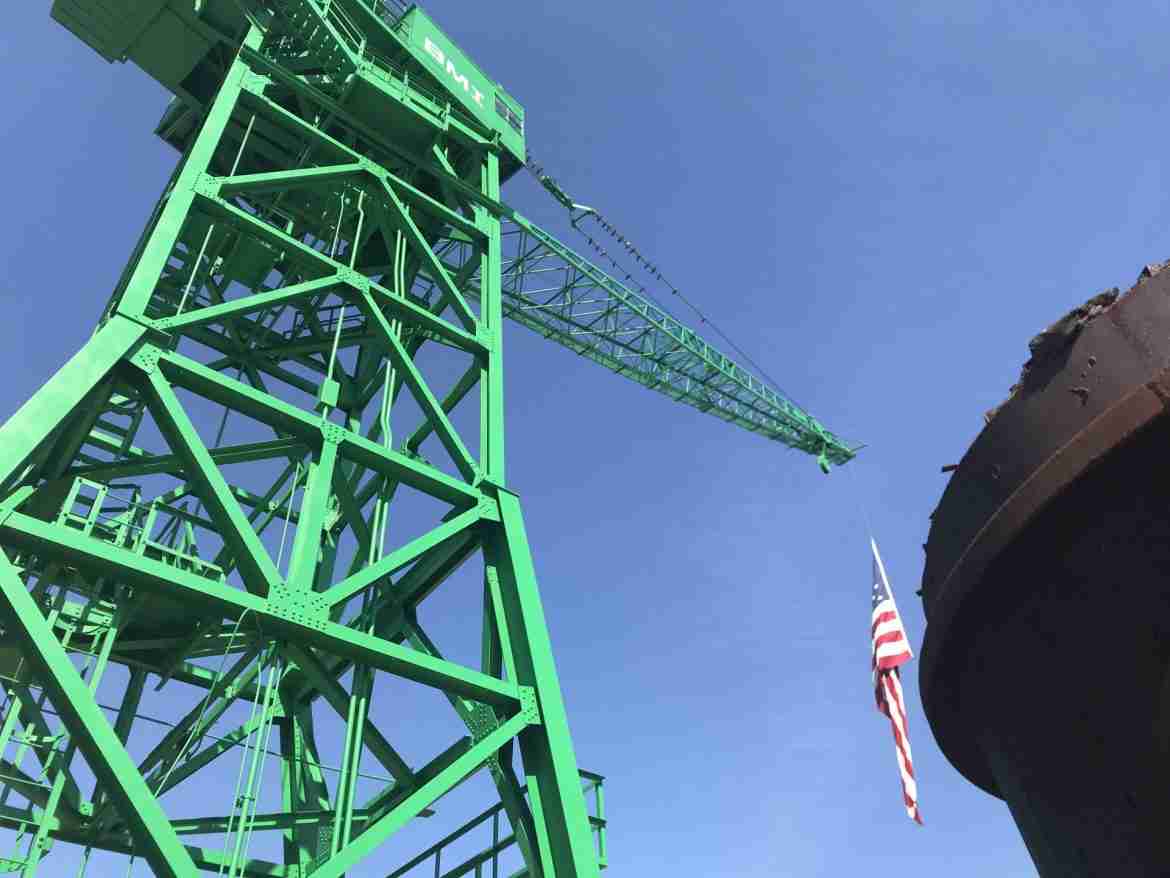 The BMI's Executive Director, Anita Kassof, shared this image of the museum's Bethlehem Steel Whirley crane that was used at the Fairfield shipyard during WWII to build Liberty and Victory ships: "This was one of the last photos I took of the BMI's campus before we closed for the coronavirus. I miss seeing the crane on the skyline each morning as I round the bend of Key Highway on my way to work."
By Beth Maloney and Auni Gelles
The Covid-19 pandemic has changed not only the nature of work for so many across our city but also the ways we are connecting, communicating, and staying close to one another. Even though the BMI is closed, we are working remotely and thinking about how to adapt our existing initiatives to this new reality.
The BMI's Bethlehem Steel Legacy Project (more on that here) is at the top of our minds. We are still hard at work on the long-awaited Bethlehem Steel exhibition scheduled to open in fall 2021. We have been developing themes and questions based on what we heard at programs this past year. We're remembering and reviewing conversations with folks connected to the Bethlehem Steel story–including former steelworkers and their families, neighbors in the Dundalk area, and others working on preserving this history. We have also been talking with museum colleagues, designers, and scholars about how we might share these stories. And we continue to collect artifacts, images, and ideas.
And now, while we are all stuck at home, we want to continue to connect with you. We'd love to hear from you and stay in touch. Let's build a community collection of images together. Do you have any Beth Steel or Sparrows Point items at home? Anything special, strange, interesting, or sentimental to share that could help tell a story about Bethlehem Steel? Why is that item important to you?
Snap a photograph and share it with us in one of three ways:

What you share will become part of the Baltimore Museum of Industry's online Bethlehem Steel Legacy Project community collection. We'll be posting contributions on Instagram and Facebook as they come in. We envision this as a way to continue the conversation, share your memories, and create community virtually. We look forward to seeing your Beth Steel snapshots and building a new way to connect during these strange and uncertain times.
Check out the latest from the @BethSteelLegacy Instagram
About the Authors
Beth Maloney has served as the BMI's Director of Interpretation since January 2017. Auni Gelles has been the museum's Community Programs Manager since May 2017.