The Fairfield Yards – Home of the Liberty Fleet
on April 14, 2020
Stories, Updates
and Tags: 1940s, butterworthed, crane, Fairfield, fleet, ship plans, shipbuilding, shipyard, shipyards, whirley crane, WWII
with 0 comments
The busy Fairfield shipyards pictured during WWII, from the BMI's collections.
by Ken Jones As mentioned in my previous post I have been processing and cataloging the Museum's Bethlehem Steel collection. As I did my work, I found myself reading the materials or closely looking at the photos I was processing. I became fascinated by Bethlehem's collection of shipyards in Baltimore – Sparrows Point, the Baltimore […]
Read more
The Bethlehem Baltimore Shipyards: Varied Origins, Histories, and Missions
on March 30, 2020
Behind the Scenes, Stories
and Tags: Baltimore, Bethlehem, crane, drydock, Fort McHenry, graving, jumboizing, Key Highway, Locust Point, maritime, shipbuilding, shipyard, shipyards, Skinner, Sparrows Point, whirley crane, yards
with 0 comments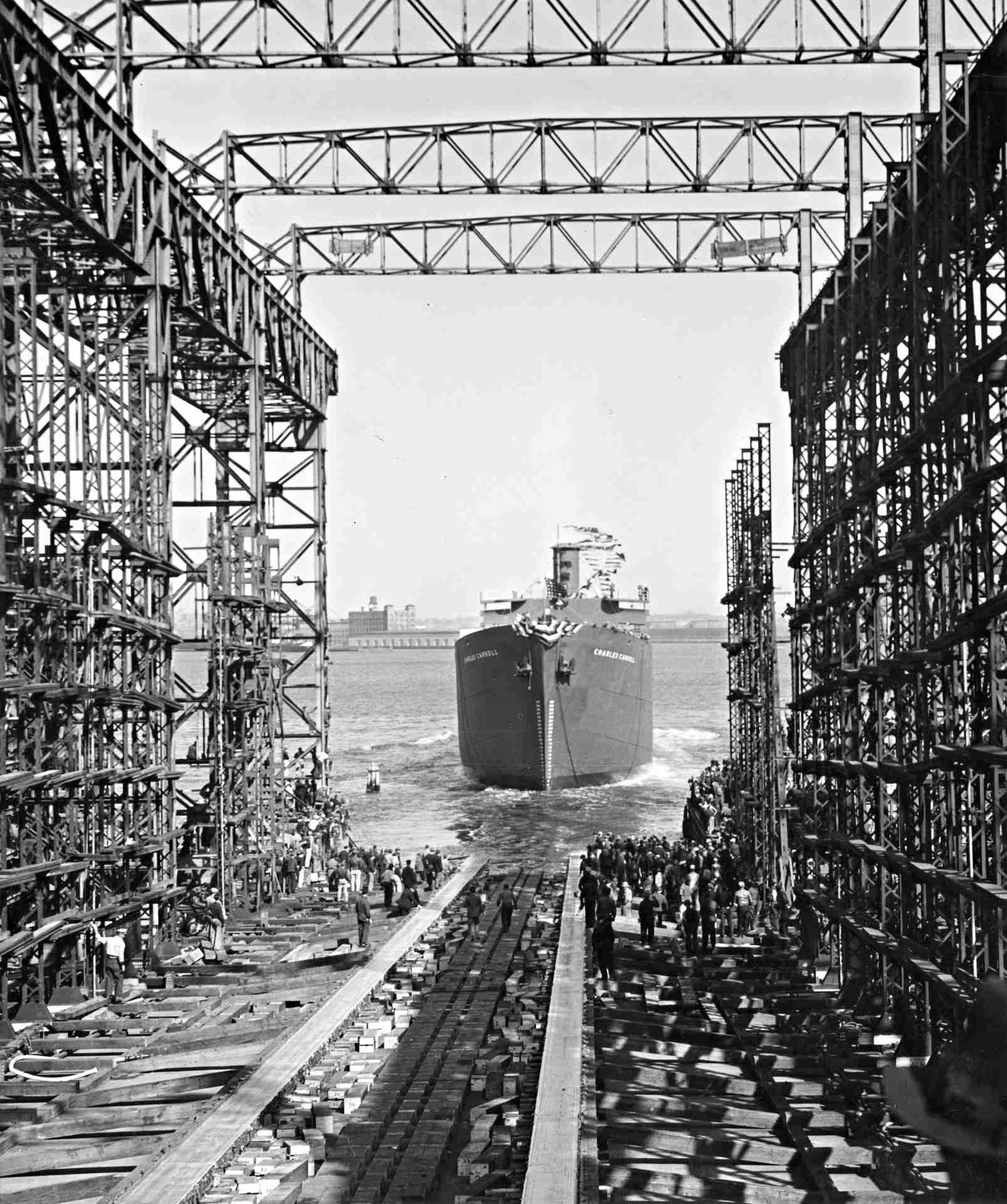 The Liberty Ship S. S. Charles Carroll being released from way #2 at Bethlehem Steel Fairfield Shipyard during World War II.
by Ken Jones Being a mid-century born native Baltimorean I was always well aware of "The Point." I had an uncle that worked there, and a neighbor or two as well. As a kid I knew that they worked there because of the orange dust on their cars or because they had more vacation days […]
Read more