Woman of Steel: Bettye Ridgley
on August 16, 2021
Bethlehem Steel, Bethlehem Steel Legacy Project, In the Community, Stories, Women of Steel
and Tags: Beth Steel, Beth Steel Legacy, Bethlehem Steel, BSLP, crane, interview, Local 2609, Sparrows Point, steel, steel industry, steel mill, steelworker, union, Women of Steel
with 0 comments
Bettye Ridgley at an SEIU protest in the 1990s.
By Clair Volkening Getting her start Bettye Ridgley began her journey at Sparrows Point in 1978 as a mechanical helper in the hot strip mill. "We were what you called 'go-fors'. You know, we'd go for the tools, go for the coffee." Four or five months later, Bettye was laid off from the mechanical unit. […]
Read more
A Day in the Life: a Union & Civil Rights Leader
on July 23, 2020
Bethlehem Steel Legacy Project, Oral history, Stories, Updates
and Tags: 1960s, Bartee, Black worker, civil rights, Eddie Bartee, steelworker, union
with 0 comments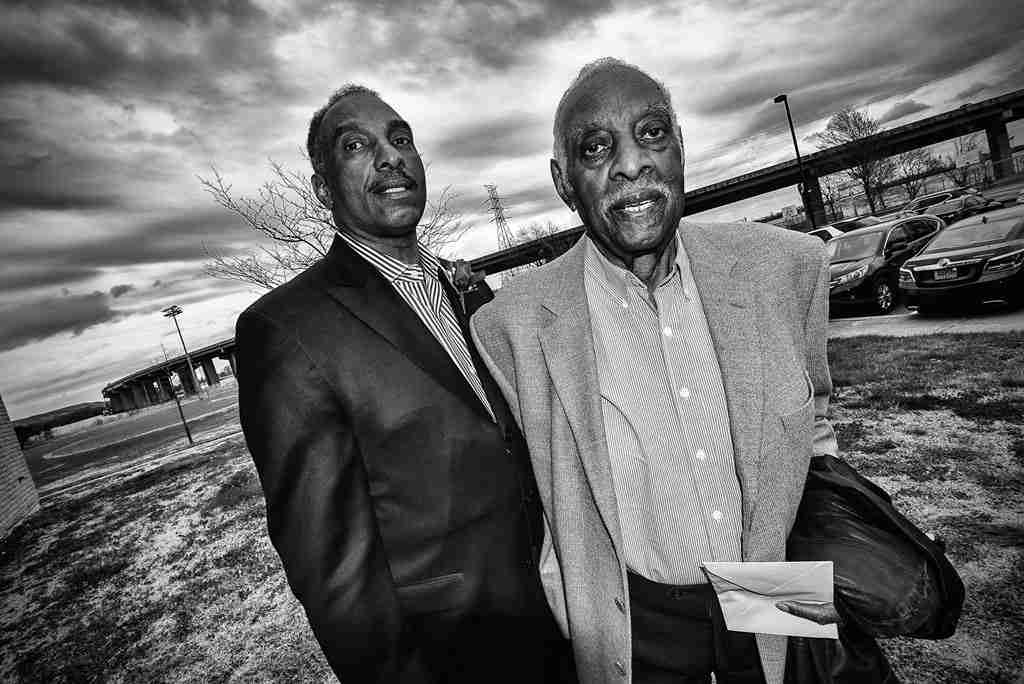 Eddie Bartee Jr. and Eddie Bartee Sr., photographed by J. M. Giordano. Three generations of Bartees worked at Sparrows Point and became union activists.
The Bethlehem Steel community lost a beloved figure when Eddie Bartee Sr. passed away in March at age 85. The son and nephew of steelworkers, he grew up in the company town of Sparrows Point and followed his father into the mill in 1955. The first African American president of Local 2609, he was a […]
Read more