The Fairfield Yards – Home of the Liberty Fleet
on April 14, 2020
Stories, Updates
and Tags: 1940s, butterworthed, crane, Fairfield, fleet, ship plans, shipbuilding, shipyard, shipyards, whirley crane, WWII
with 0 comments
The busy Fairfield shipyards pictured during WWII, from the BMI's collections.
by Ken Jones As mentioned in my previous post I have been processing and cataloging the Museum's Bethlehem Steel collection. As I did my work, I found myself reading the materials or closely looking at the photos I was processing. I became fascinated by Bethlehem's collection of shipyards in Baltimore – Sparrows Point, the Baltimore […]
Read more
Building a Bridge of Ships: Fairfield Shipyard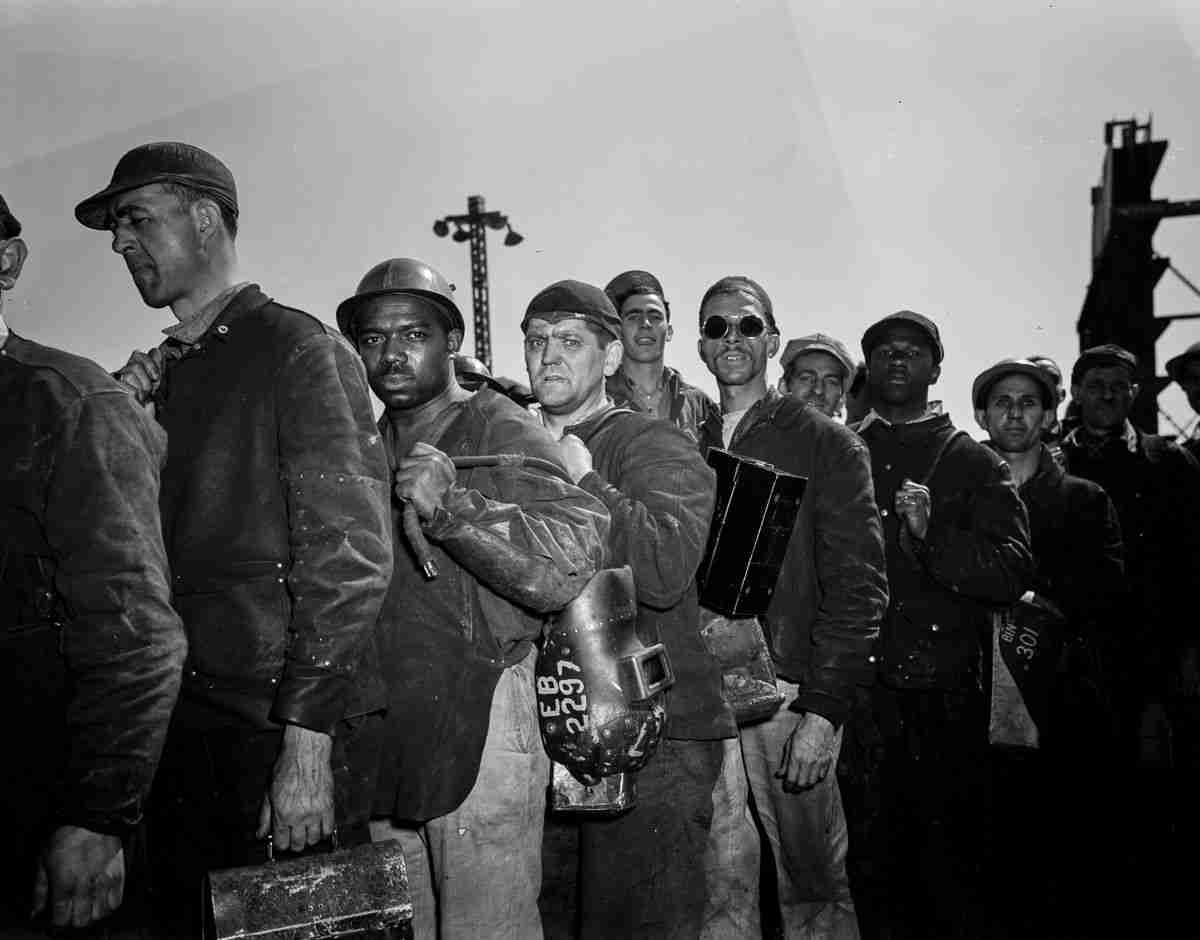 These 1943 photos by Arthur Siegel show workers at Bethlehem-Fairfield. All images are from the Library of Congress.
by Joseph Abel Shortly after noon on September 7, 1942, some 20,000 workers and guests gathered alongside Way 12 at Bethlehem Steel's Fairfield shipyard to witness an ancient ceremony. Following speeches by several dignitaries, Mrs. Annie Green, wife of Industrial Union of Marine & Shipbuilding Workers of America president John Green, smashed a bottle of […]
Read more