Accidents at The Point: 1990 Explosion
on August 9, 2021
Bethlehem Steel, Bethlehem Steel Legacy Project, Contemporary Work Issues, In the Community, Industrial Heritage, Stories
and Tags: 1990, accident, archives, Beth Steel, Beth Steel Legacy, Bethlehem Steel, BSLP, death, industrial accident, industry, Sparrows Point, steel, steel industry, steel mill, steelmaking, workplace death
with 0 comments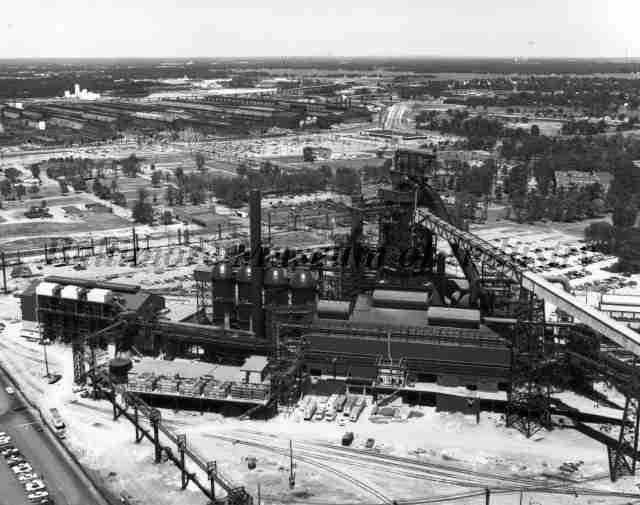 Blast furnace "L", or "Big L", in 1978 after it was finished and ready for work.
By Clair Volkening The Explosion In a previous post, I recounted the story of an explosion at Sparrows Point in 1891 which killed four steelworkers. That explosion was one of countless accidents over the mill's history that injured or killed steelworkers. Now, we move one-hundred years into the future, to 1990, to tell the story […]
Read more
Building a Bridge of Ships: Fairfield Shipyard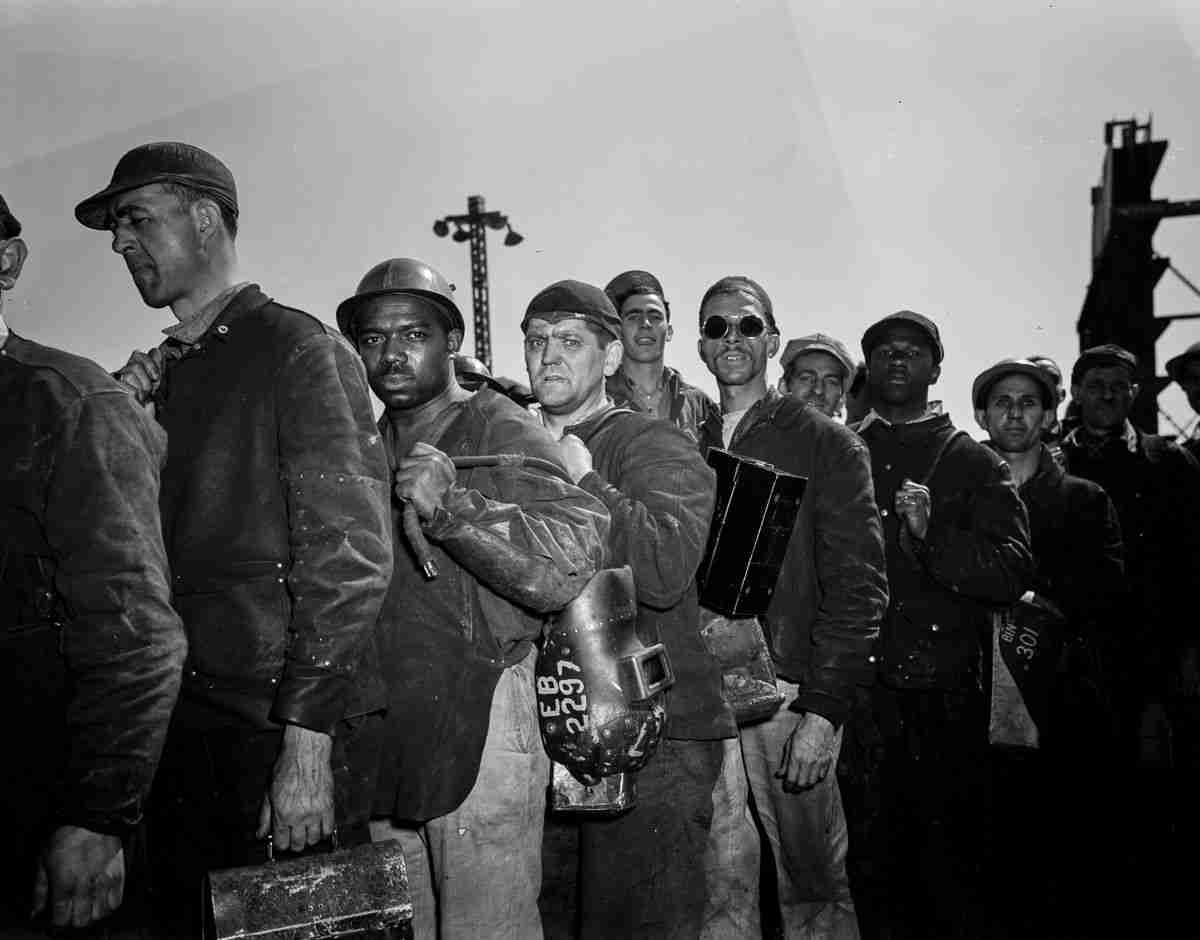 These 1943 photos by Arthur Siegel show workers at Bethlehem-Fairfield. All images are from the Library of Congress.
by Joseph Abel Shortly after noon on September 7, 1942, some 20,000 workers and guests gathered alongside Way 12 at Bethlehem Steel's Fairfield shipyard to witness an ancient ceremony. Following speeches by several dignitaries, Mrs. Annie Green, wife of Industrial Union of Marine & Shipbuilding Workers of America president John Green, smashed a bottle of […]
Read more