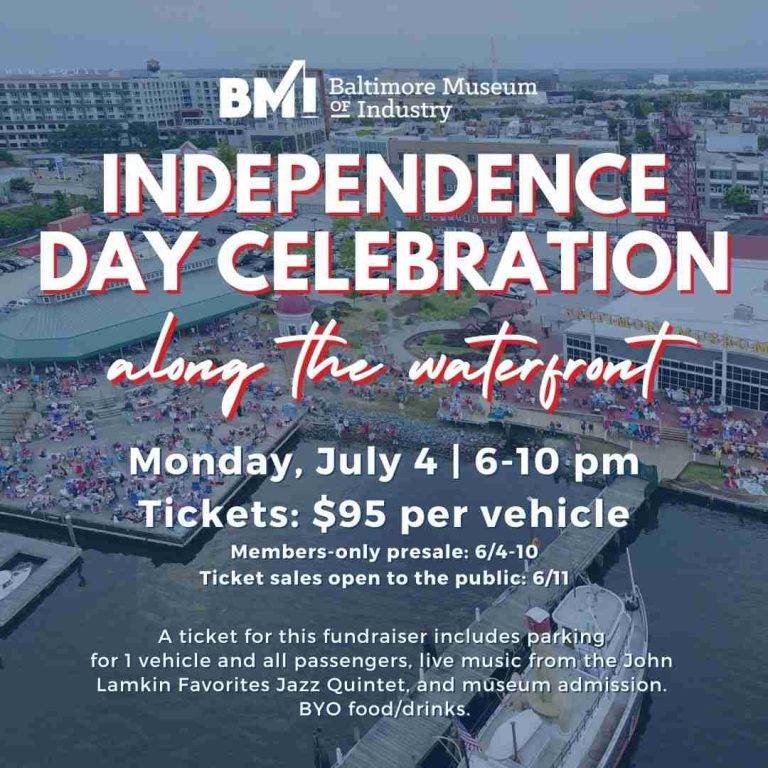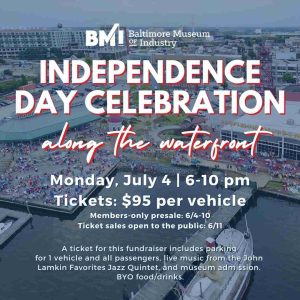 Monday, July 4 | 6:00 PM-10:00 PM
Tickets: $95 per vehicle
Enjoy waterfront views and a front-row seat to Baltimore's fireworks display at the BMI's family-friendly fundraiser. One ticket includes parking for a vehicle and all passengers, live music from the John Lamkin Favorites Jazz Quintet, and museum admission. BYO food/drinks.
Musical performance made possible by Harry (Mike) and Karen Verbeke Shealey. The ensemble includes: John R Lamkin II – Trumpet and Flugelhorn; Mike Hairston – Saxophones; Bob Butta – Piano; Mike Graham Jr. – Bass; Jesse Moody – Drums
The Baltimore Museum of Industry celebrates the dignity of work, and can provide a forum for exploring such issues as workers' rights and workplace equity, providing historical context for contemporary issues that impact our community.