Party Spaces
Alonso G. Decker Gallery
The Alonso G. Decker Gallery accommodates:
300 guests for a seated event
250 seated with space for a dance floor and food stations
500 for a cocktail reception service
Hours: The Decker Gallery is available from 6:00 pm to midnight.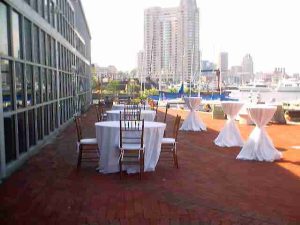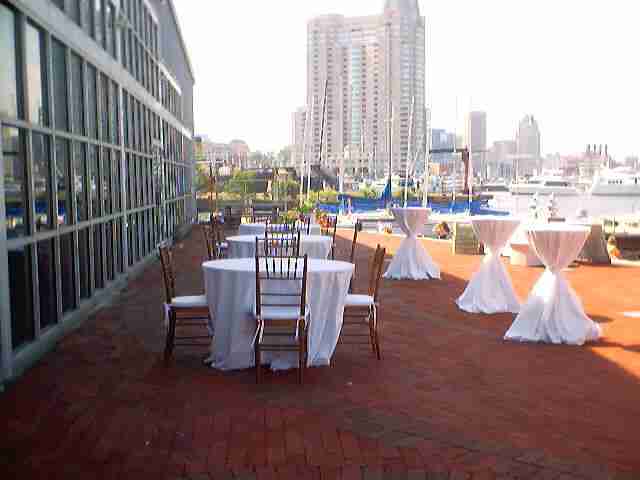 Terrace
The brick terrace is included with the Decker Gallery rental, and affords a spectacular view of the Inner Harbor.
The Terrace accommodates:
140 guests
Hours: The Terrace is available from 6:00 pm to midnight.
Pavilion
The Open-Air Pavilion has an unforgettable waterfront setting, perfect for any event from a casual crab feast to a formal wedding ceremony.
The Pavilion accommodates:
250 guests for a seated event
500 for a standing cocktail reception service
Additional space is available on the adjoining waterfront point
Clear sides can be lowered during mildly inclement weather
Hours: The Pavilion is available from 6:00 pm to midnight.
Tables and Chairs
Additional Amenities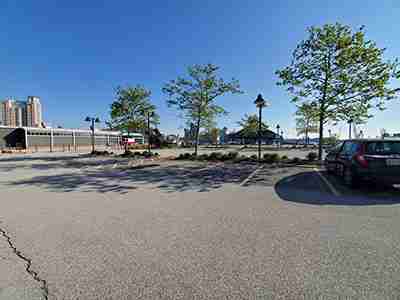 Free onsite parking
The BMI's parking lot accommodates:
150 cars
Hours: The Parking lot is open until the event ends, at which time the gates are locked and the lot is not accessible until the next business day.
Approved Caterers
The BMI has carefully selected a list of 8 local catering companies to ensure that you can find one that fits your style and budget. Only an Approved Caterer may provide food, alcohol, and non-alcoholic beverage service.
Exclusive Vendors
ABC Party and Tent Rentals 410-752-5520 www.abcpartyandtent.com is our exclusive tent vendor.
Maryland Sound International 410-448-1400 www.marylandsound.com is our exclusive provider of audio-visual equipment and services.