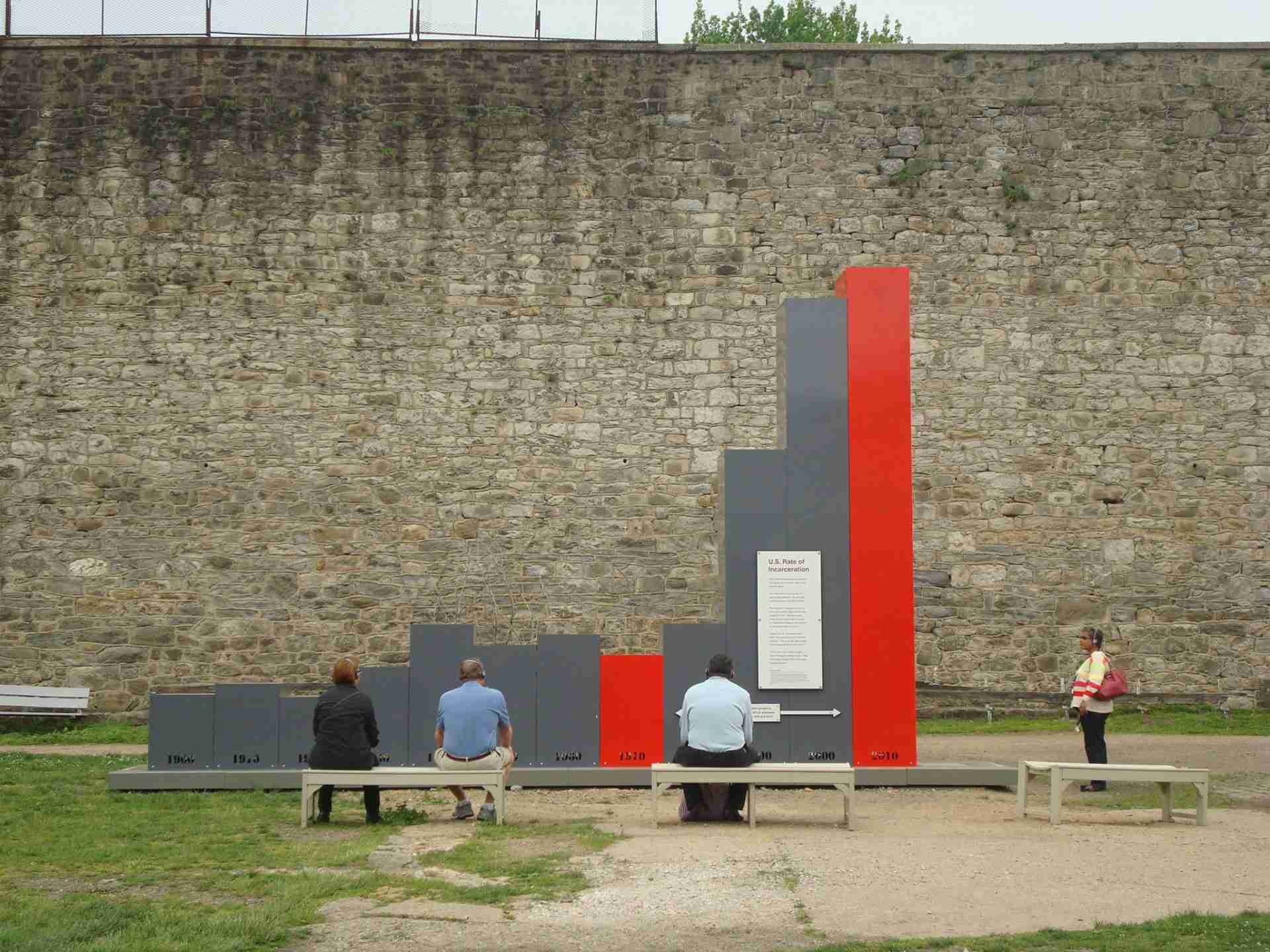 "The Big Graph." Photo courtesy of Eastern State Penitentiary.
On September 9th, 18 staff members from the Baltimore Museum of Industry boarded a bus for Eastern State Penitentiary in Philadelphia. We took the day away from our desks to experience an historic site together so that we could learn from colleagues, see some inspiring museum exhibitions, and have time to reflect on what we might be able to apply to the museum's Bethlehem Steel Legacy Project. As we move forward with the project, we're thinking about how to address industrial history as well as the contemporary experience of deindustrialization and the impact Bethlehem Steel left after it closed operations.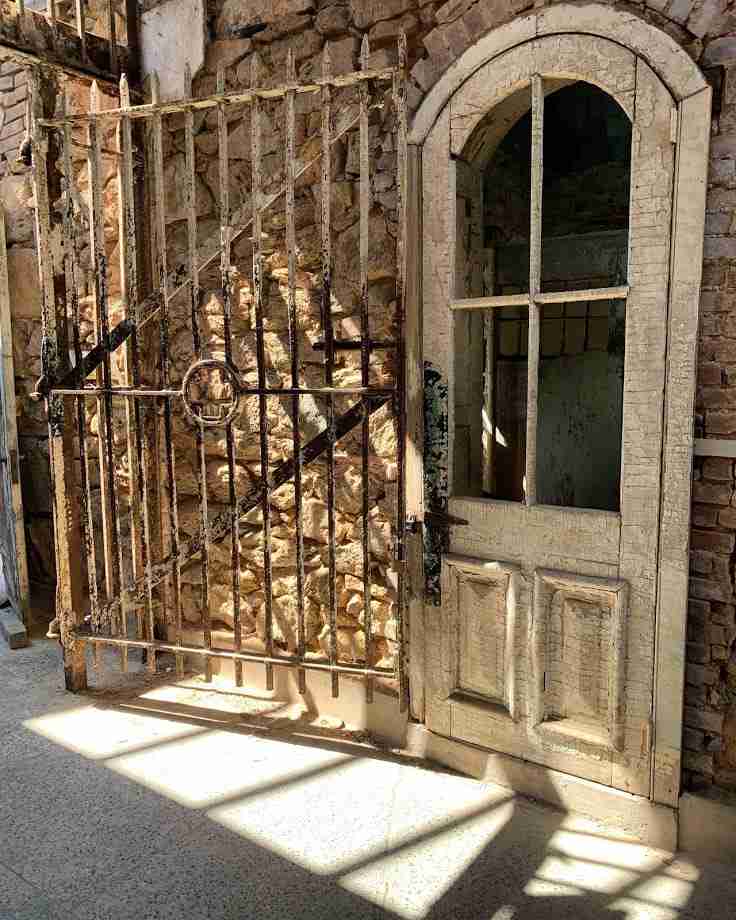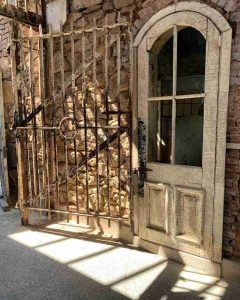 Originally built in 1829, Eastern State Penitentiary was designed to encourage prisoners to practice "penitence" for crimes committed – in separate cells, isolated from each other in order to encourage contemplation and rehabilitation. Over time, the building became increasingly overcrowded and this original philosophy gave way to a system of incarceration much like what we see in the prison system today. Operational until 1971, Eastern State Penitentiary is no longer a prison. In fact, much of it stands in ruin today with peeling paint, empty cell blocks and crumbling walls. Now a museum and historic site, Eastern State Penitentiary hopes to explore, through interpretation, exhibitions and art installations, the "legacy of American criminal justice reform, from the nation's founding through to the present day." This approach – to address the impact of prison and incarceration not just in the past but also today – means that through programs and tours, staff aim to involve visitors in a dialogue about criminal justice in our society right now. For us, this approach was intriguing. How do museums effectively address contemporary issues?
Our experience started with a guided tour of some of the spaces. Our tour guide Conner offered information, images, and questions throughout his tour and kept our group completely engaged. He also made space for some silence as we experienced the spaces, allowing us to process the power of a place where so many had experienced imprisonment.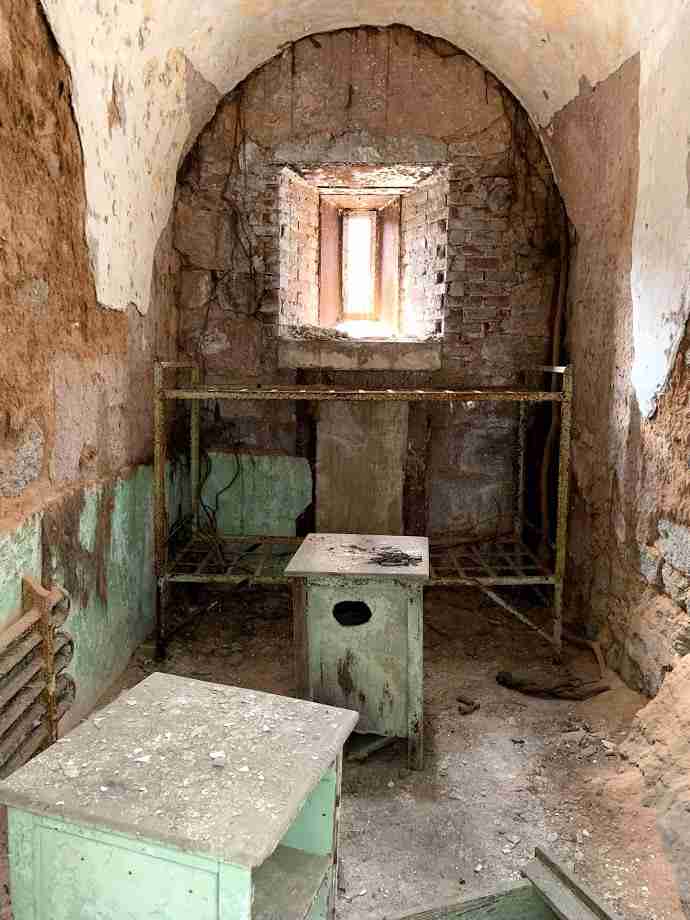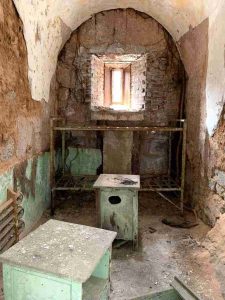 After our tour, we sat down to lunch with Sean Kelley, Senior Vice President and Director of Interpretation, Lauren Zalut, Director of Education and Tour Programs, and Annie Anderson, Manager, Research and Public Programs. Our conversation focused mainly on museum techniques related to engaging visitors on tour, supporting staff training, creating exhibitions, making interpretive choices and maintaining fiscal health.Throughout our discussion, it was especially inspiring to hear about some of the simple and cost-neutral work done to engage visitors in some of the interpretive work they were doing from front-end evaluation of ideas to simply asking for preliminary feedback from visitors over coffee and donuts.
Sean talked specifically about the installation of "the Big Graph" which examines rates of incarceration around the world and in the United States since Eastern State closed in 1971, and the racial demographics of those incarcerated. This piece is located at the center of the site, in a space where they knew that all visitors would see it. It's also a point on the tour, so that the idea of contemporary issues related to our criminal justice system are front and central and there to promote conversation with trained staff.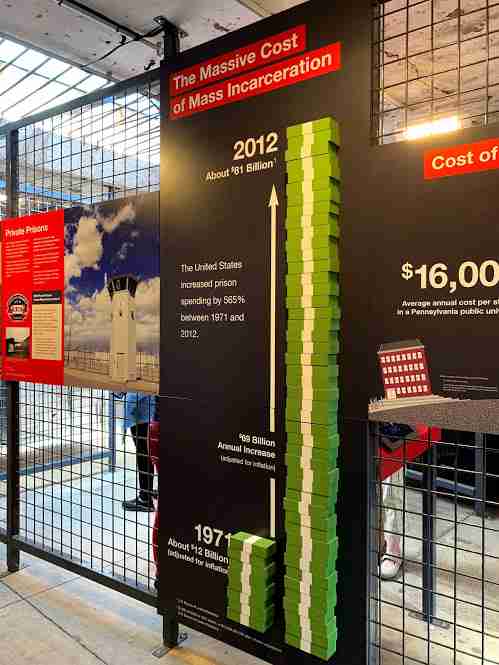 After lunch, many of us took the opportunity to experience the award-winning exhibition "Prisons Today." This exhibition has received tremendous support and response from the public and colleagues in the museum field alike. The concise and brief text, bold graphic design, interactive components, explicit "point of view," and the way the exhibition tied historical themes to contemporary issues really made an impression on us. Many of us were also really impressed with the audio tour, created by Eastern State staff in partnership with Antenna Audio. This kind of audio experience – where visitors can easily choose content on a pathway that suits their own movement through a space – made the site more conceptually accessible.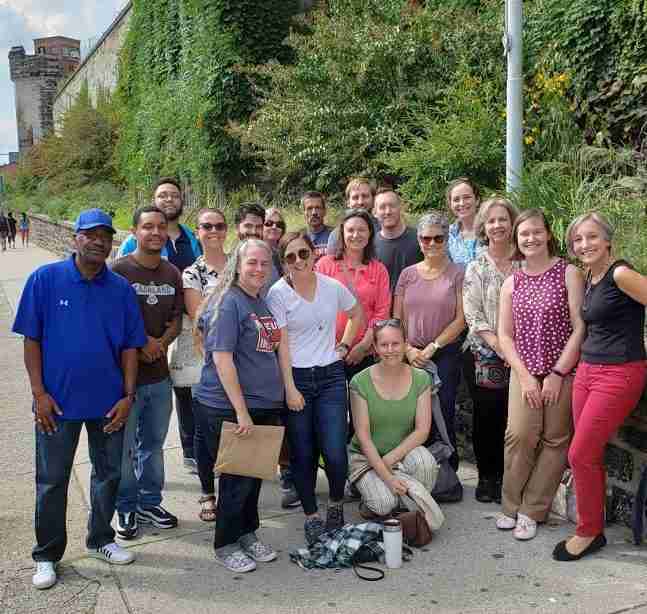 Upon returning, we've been able to implement some immediate ideas but we are also still thinking through what we might take away from this experience. Whether it was a reminder about the importance of quality customer service, clear signage, or beautifully designed exhibitions that acknowledge staff voice and perspective it was easy to feel connected – connected to the story and the issue as well as to the site and to the organization. Eastern State keeps visitors at the center of their work and their commitment to contemporary issues top of mind. This means that the conversations about the past connect, in meaningful ways, to questions and experiences today.
Author Bio:
Beth Maloney is the museum's Director of Interpretation, working with staff who design and manage the BMI's programs (for schools and the public) and supporting efforts and projects to make visitor experiences at the museum the best it can be. In addition to her work at the museum, Beth teaches undergraduates in the Program in Museums and Society at Johns Hopkins University and maintains a small museum consulting practice.