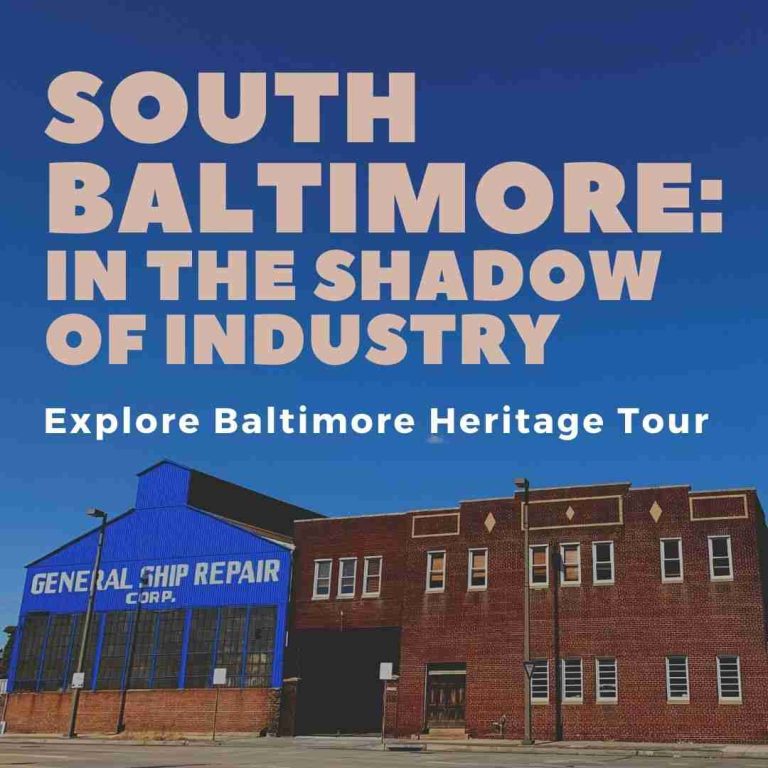 Explore ten industrial sites in South Baltimore through this self-guided walking tour.
The BMI has partnered with local preservation nonprofit Baltimore Heritage to create South Baltimore: In the Shadow of Industry, a tour of 10 industrial sites surrounding the museum, on the Explore Baltimore Heritage website and app.

The tour is designed to be accessed either by smartphone while visiting on foot, or from a computer in the comfort of your own home. Read brief historical essays, browse photos, and find links to additional resources for each tour stop.

Go To Interactive Map
Take a deeper dive into history.
Explore five of these South Baltimore landmarks of industry even further through the South Baltimore: In the Shadow of Industry video series.
Made possible by: