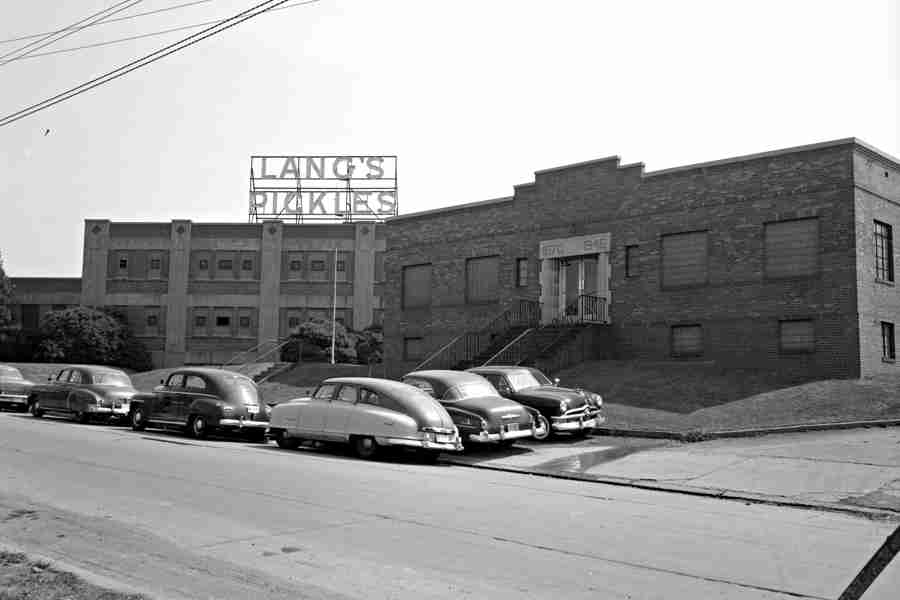 BGE-30525 – Lang's Pickles, 725 North Haven Street, May 22, 1956.
C.C. Lang & Son was a pickle and kraut manufacturing company founded in 1881 that at one time rivaled Pittsburgh-based H.J. Heinz Company in size. Originally using cucumbers grown on the Lang family farm in Glen Arm, Maryland, the company eventually had suppliers and factories in Virginia, South Carolina, North Carolina, New York, and Michigan. Lang's also held a patent on a machine that could slice cucumbers longitudinally for more efficient packing.
(Take photo from the west side of Haven St., looking east.)
How to Enter the Baltimore Then & Now BGE Photo Contest
Help us bring these photos to life! Submit your picture of the Lang's Pickles location on Instagram and you might be selected as a winner in our Baltimore Then and Now BGE Photo Contest! The specific location of Lang's Pickles is on the map to the right. To enter, post your picture on Instagram using the following hashtags:
#BMIBGEThenAndNow
#BMIBGELangsPickles
Not on Instagram? Submit your photo by using this form. Be sure to submit your picture by November 30, 2015.