A Sweet Piece of History
There are few local icons as beloved as the Domino Sugar sign, seen atop the South Baltimore refinery from its installation in 1951 until it was replaced earlier this year with a more energy-efficient version. While letters from the original neon sign were donated to various sites, the original "D" in the historic sign was affected by rust and not salvageable.
Souvenir medallions created out of the "D" were donated by ASR Group / Domino Sugar to the BMI and were available for sale in support of the museum's mission to preserve and celebrate Maryland's industrial legacy.
The Domino Medallions sold out within a few hours of an article running in the Baltimore Sun on November 8, 2021. The BMI is so grateful for the overwhelming level of response and support received from the community.
The Domino Medallion purchase form included the question, "What does having a piece of Baltimore history mean to you?" The response was overwhelming and affirming. A few of these responses are shared below.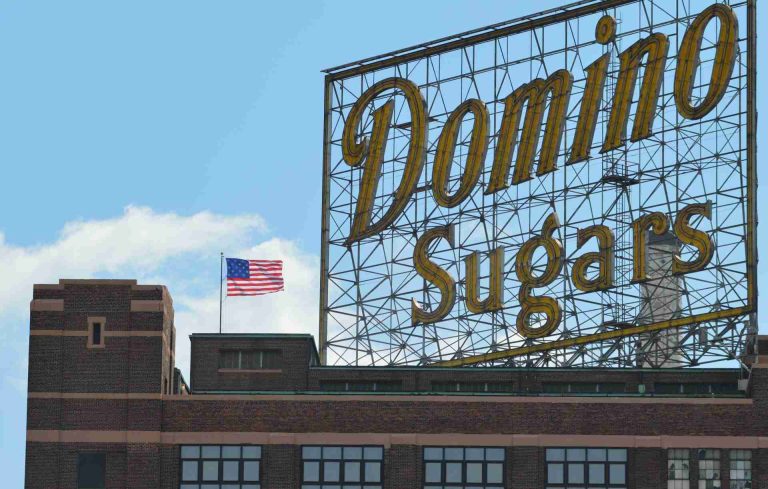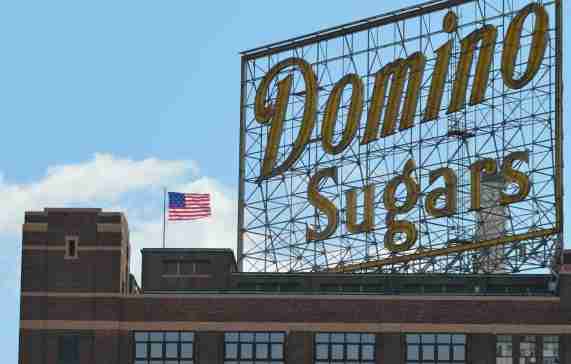 What does having a piece of Baltimore history mean to you?
Many couples married at the BMI have breathtaking photos taken beneath the Domino sign. A Domino Medallion is a sweet way to remember these special moments. For others, a Domino Medallion is a way to commemorate the hard work and pride of family employed at the Domino Sugar plant. And neighbors feel that a Domino Medallion provides a physical connection to an important symbol of their hometown.
Have spent hours rowing with Baltimore Rowing Club under the lights of the sign. Baltimore city's industrial history just grips me with the richness and glory that it holds.Paul K.
I'm 5th generation Baltimore, which means it's in my blood. No matter where I go, Baltimore comes with me.Annie L.
This is a wonderful way to celebrate Baltimore as a place of arrival to so many people and celebrate this City's rich industrial history. A gift to our son, born in Baltimore and first-generation American.Anne G.