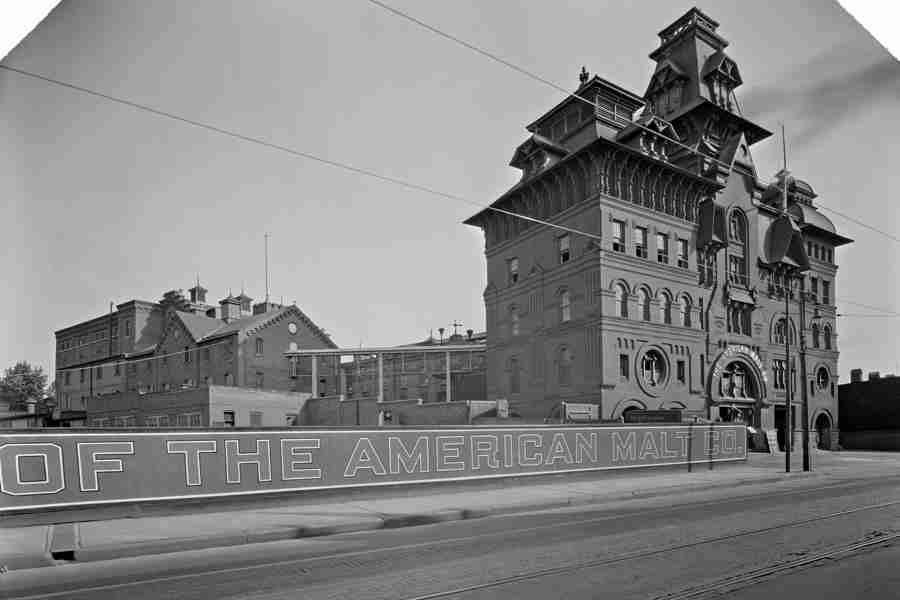 BGE-5268N – American Brewing Company, 1701 North Gay Street, August 1931.
With its historically large population of working class immigrants, Baltimore has long been a center for beer production. In 1864, a Bavarian named John F. Weissner founded one of the city's most iconic breweries, the American Brewing Company. To accommodate demand among the city's growing German population, in 1886 Weissner constructed a five-story brick brewhouse on Gay Street, the tower of which served as a 10,000-bushel grain elevator. At its peak in 1919, the American Brewing Co. produced 110,000 barrels of beer and employed sixty- one workers.
(Take photo from the northwest corner of N. Gay St. at Lanvale St., looking southeast.)
How to Enter the Baltimore Then & Now BGE Photo Contest
Help us bring these photos to life! Submit your picture of the American Brewing Company location on Instagram and you might be selected as a winner in our Baltimore Then and Now BGE Photo Contest! The specific location of the American Brewing Company is on the map to the right. To enter, post your picture on Instagram using the following hashtags:
#BMIBGEThenAndNow
#BMIBGEAmericanBrewingCompany
Not on Instagram? Submit your photo by using this form. Be sure to submit your picture by November 30, 2015.