Digital Group Experiences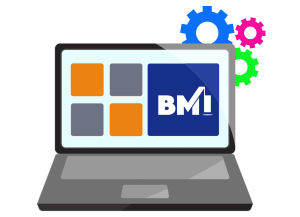 The Baltimore Museum of Industry is pleased to offer digital experiences for camp groups, homeschools, families, scouts, seniors, and adult audiences. Digital experiences include a guided virtual tour of the museum hosted over Zoom and hands-on activities printable at home for younger audiences.
Reserve an experience by emailing tours@thebmi.org or completing a reservation form at: bit.ly/BMIdigitalexperience. Please include the size of your group, age range of participants, the name of your school, camp, or organization (if applicable), and your preferred date and times.
Cost: $125.00/session — Up to 30 participants/session
Scheduling: 60- or 90-minute digital experiences are available 9 AM-5 PM

Experience Baltimore's industrial past with a live, virtual guided tour of the BMI exhibits. Learn about the themes of immigration, changing technology, skilled and unskilled work, and segregated labor with a deep dive into the canning, printing, and garment industries. Participants learn about jobs and work that is important to Baltimore's history as an industrial city. Museum educators will engage participants in discussions and demonstrations of the museum's working machines.
Appropriate for students 2nd grade and up as well as adult learners
Duration: 1 hour or 90 minutes
Includes printable activity packet
Supplies needed: device with internet access, microphone, and camera; printer; crayons, markers, or other coloring supplies; writing utensils

Giving young audiences the chance to experience an early 20th century neighborhood, kids can learn about different jobs in Baltimore's past and present. Through interactive lessons and a printable activity kit, participants explore the places of work that built Baltimore. Sessions may include a trip to a grocery store, bakery, print shop, clothing factory, and pharmacy.
Appropriate for students 2nd grade and below
Duration: 1 hour or 90 minutes
Includes printable activity packet
Supplies needed: device with internet access, microphone, and camera; printer; crayons, markers, or other coloring supplies; writing utensils; scissors; glue, tape, or a stapler