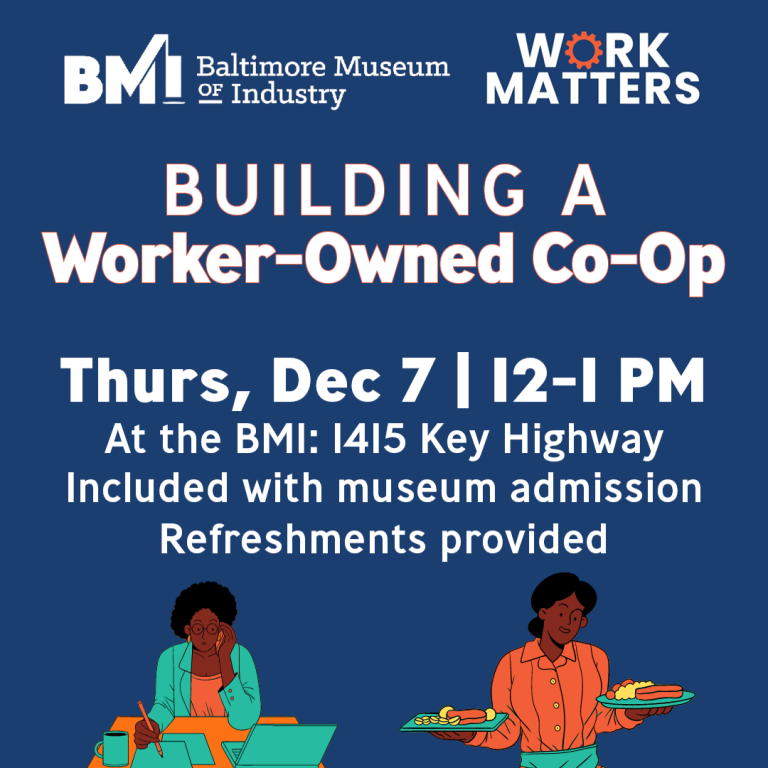 Thursday, December 7 | 12:00 PM-1:00 PM
Baltimore is home to quite a few worker-owned co-ops, and recent headlines indicate that the city is seeing a surge of interest in this model. Join us for a conversation moderated by Maximillian Alvarez, Editor-in-Chief of the Real News Network, about the historic roots of this model and what is happening in our city today. Panelists include representatives from Baltimore Roundtable for Economic Democracy, Common Ground Bakery Café, Taharka Bros Ice Cream, A Few Cool Hardware Stores (ACE). Ice cream will be served after the program.
Cost: Program included with museum admission.
The Baltimore Museum of Industry celebrates the dignity of work, and can provide a forum for exploring such issues as workers' rights and workplace equity, providing historical context for contemporary issues that impact our community.