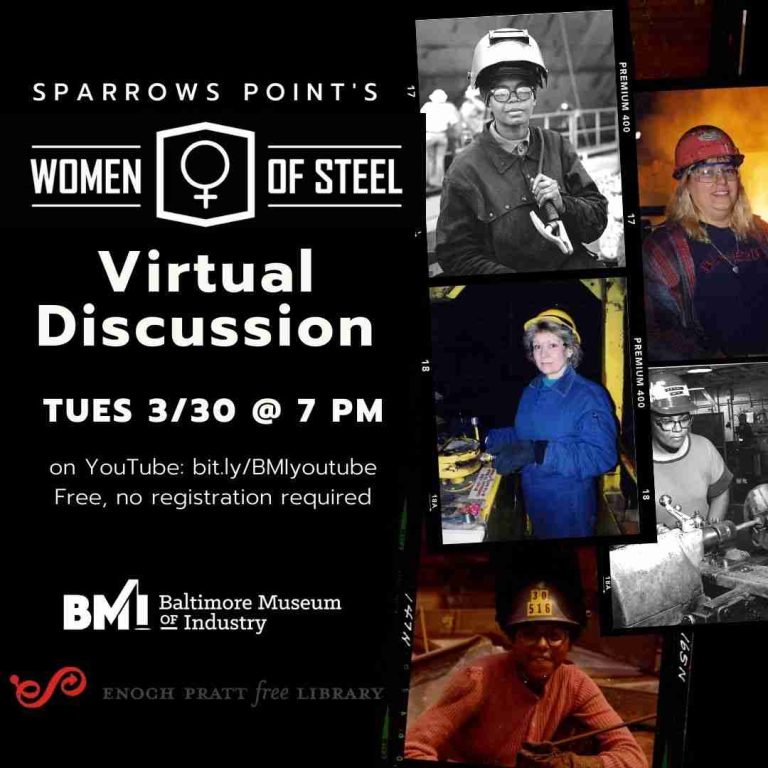 Sparrows Point's Women of Steel Virtual Discussion
Tune in to the BMI's YouTube channel on March 30, 2021 at 7pm
Hear from women who shattered the glass ceiling working at Bethlehem Steel's Sparrows Point mill—the topic of a new outdoor exhibition at the Baltimore Museum of Industry—in this one-hour pre-recorded Zoom discussion co-hosted by the BMI and Enoch Pratt Free Library.
This is your chance to tune in for an encore presentation of Sparrows Point's Women of Steel Virtual Discussion on March 30, 2021 at 7 pm.
The Baltimore Museum of Industry celebrates the dignity of work, and can provide a forum for exploring such issues as workers' rights and workplace equity, providing historical context for contemporary issues that impact our community.