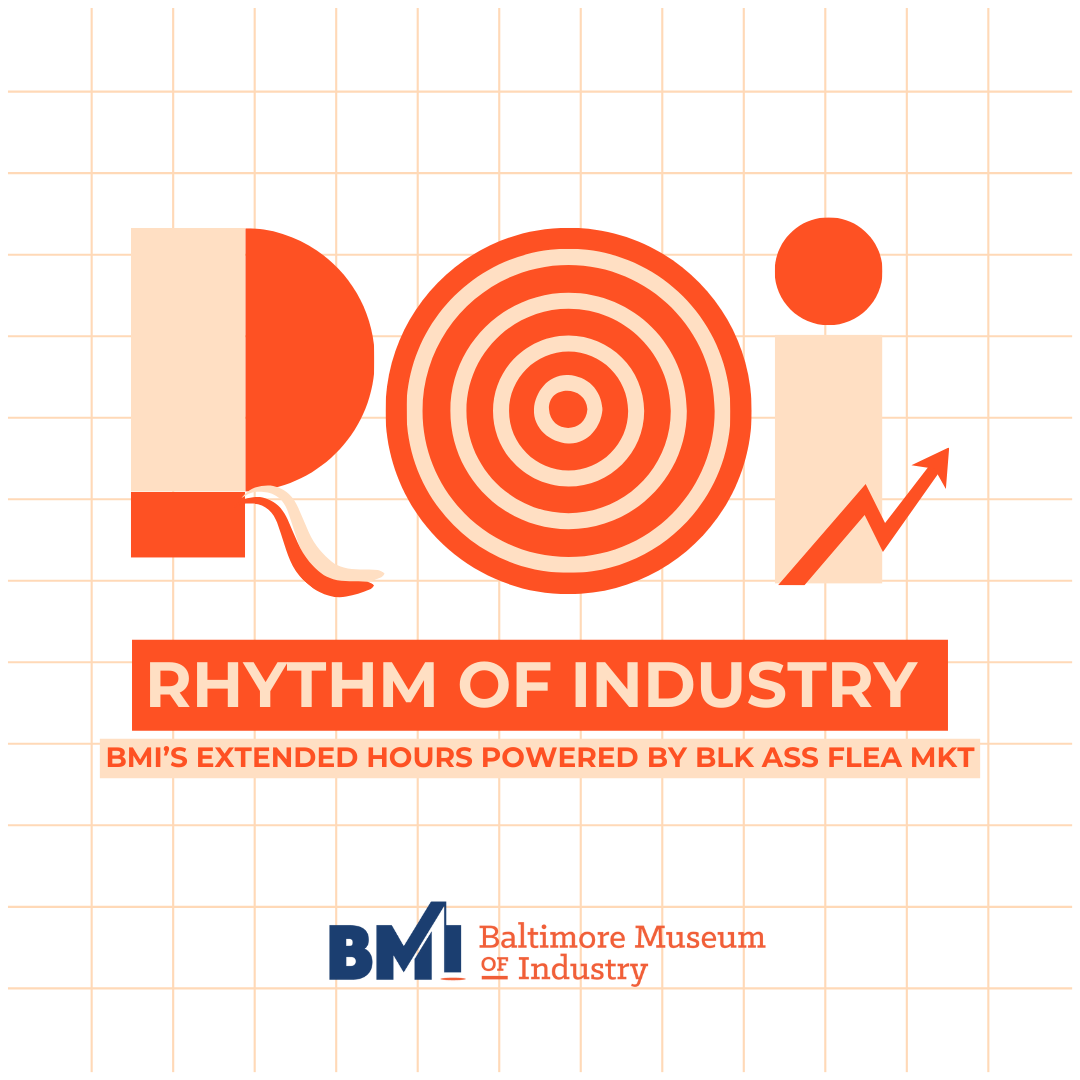 Wednesday, November 15 | 9:00 AM-8:00 PM
Enjoy after-hours admission to the Baltimore Museum of Industry including guided tours, audio tours, and access to the special exhibition, "Food For Thought."
Rhythm of Industry: Ink + Innovation 5:00 PM-8:00 PM
Join BLK ASS FLEA MKT for an evening exploring Baltimore's print industry and amplifying BLK Creatives who are shaping it. Rhythm of Industry (ROI) is a new series of BLK ASS nights at the museum, featuring workshops, a panel discussion, photo experiences, live music, vendors and more. Programs included with museum admission.
The Baltimore Museum of Industry celebrates the dignity of work, and can provide a forum for exploring such issues as workers' rights and workplace equity, providing historical context for contemporary issues that impact our community.