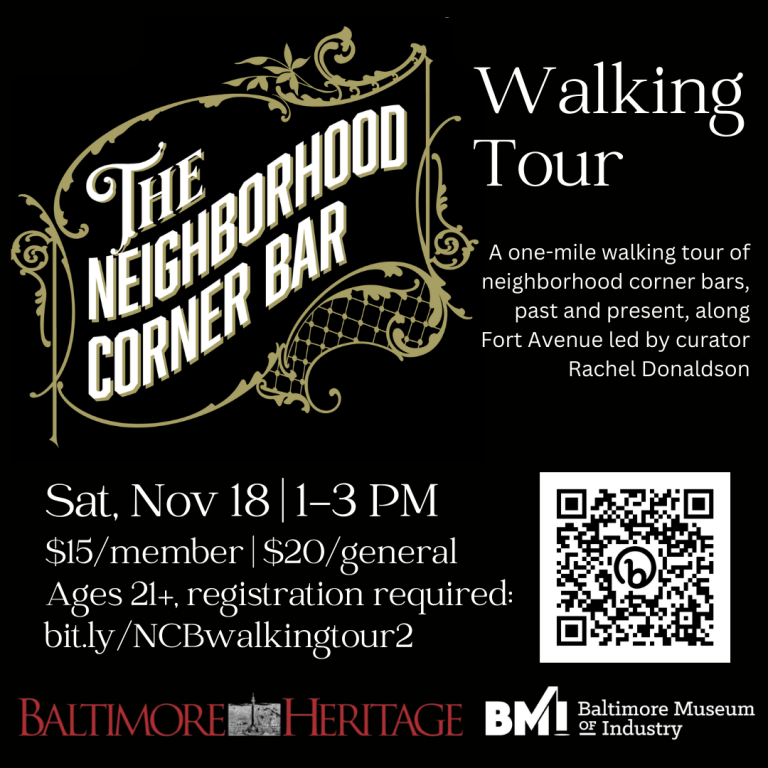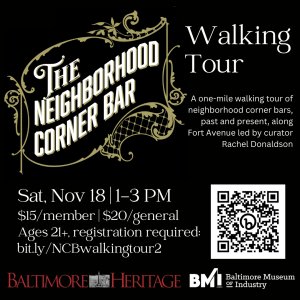 Saturday, November 18 | 1:00 PM-3:00 PM
Join Baltimore Heritage and BMI curator Rachel Donaldson for a walking tour of neighborhood corner bars, past and present, along Fort Avenue. Ticket includes parking and museum admission. The tour route is about one mile total.
Cost: $20 general, $15 BMI/BH members
Ages 21+ welcome; registration required
The Baltimore Museum of Industry celebrates the dignity of work, and can provide a forum for exploring such issues as workers' rights and workplace equity, providing historical context for contemporary issues that impact our community.