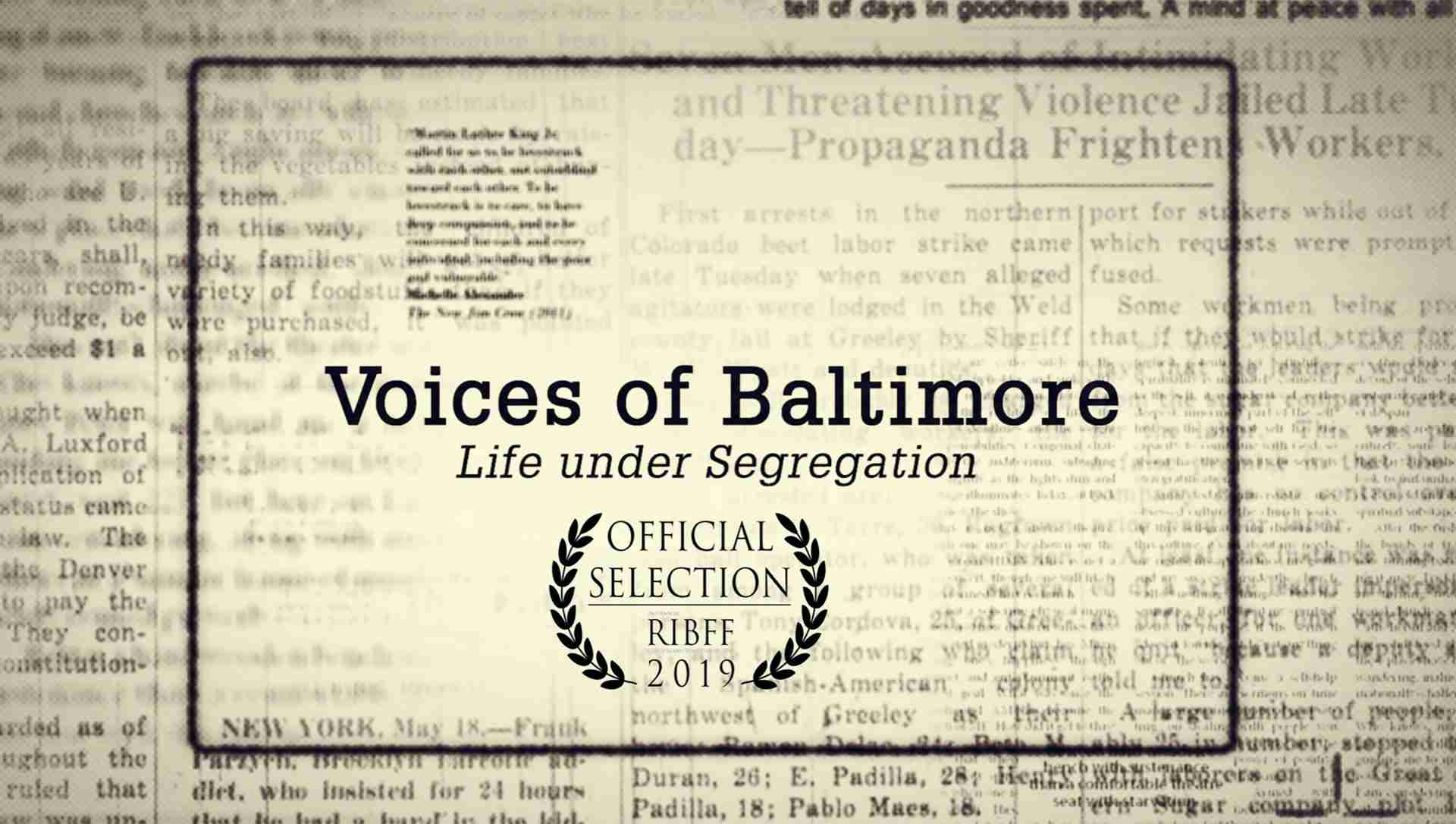 BMI members have the opportunity to register for two programs featuring the documentary, Voices of Baltimore: Life Under Segregation.
"Voices of Baltimore" Members-only Virtual Watch Party
Tues, Nov 16 | 7-8 PM | on YouTube
BMI members are invited to a YouTube channel watch party for the one-hour documentary Voices of Baltimore: Life under Segregation, produced by faculty from Towson University's College of Education. Members-only, registration required.
Virtual Discussion – "Voices of Baltimore: Life under Segregation"
Weds, Nov 17 | 7-8:30 PM
Hear from speakers featured in the documentary, Voices of Baltimore: Life under Segregation, about their experiences integrating Baltimore's public schools in an interactive discussion hosted on Zoom. This program is free and open to the public.

RECORDING AVAILABLE SOON
About the Program and Partner
About the Documentary
Voices of Baltimore: Life under Segregation preserves the rich oral histories of an aging and diminishing population of African Americans who grew up in the Mason-Dixon border area of Baltimore and who lived through the era of legal segregation. The narratives document the relevant lives of individuals who attended segregated schools and/or desegregation before and following the 1954 Supreme Court Brown v Board of Education ruling.
The stories told in Voices of Baltimore—of individuals who never expected that their lives would become a testament of resilience and an enduring legacy against oppression—speak volumes about how our nation, and its people, can become a more tolerant and equitable society. At the same time, while our society has become more ethnically and racially diverse inequalities persist, including a return to increased school segregation and poverty.
The full-length documentary film presents four themes that emerged from the larger narrative across the stories. These themes include answering the call to civil rights; the insular nature of segregated communities; expectations and responsibilities greater than the self; and reflections on desegregation and inequality within the context of society today.
About the Producers
Gary Homana, PhD (Executive Director/Producer) teaches courses in urban education and education, ethics and change at Towson University. Gary has collaborated with investigators at Brandeis University evaluating urban school culture and student retention, worked with the National Commission on Service-Learning, chaired by Senator John Glenn, been involved in efforts to improve teacher preparation, and helped institute a comprehensive arts-in-education change model. He served as special assistant to Maryland's Governor on education initiatives including a statewide program serving 6,000 at-risk youth and adolescents.
Morna McDermott McNulty, PhD, (Co-Film Producer, Co- Film Editor) is a professor in the College of Education at Towson University. Her teaching and research focus on the intersections among creativity, social justice, and public education. She has worked in public school contexts for over 25 years. Books include The Left Handed Curriculum, The Activists Handbook for the Education Revolution, and Blood's Will: Speculative Fiction, Existence, and Inquiry of Currere.
The Baltimore Museum of Industry celebrates the dignity of work, and can provide a forum for exploring such issues as workers' rights and workplace equity, providing historical context for contemporary issues that impact our community.