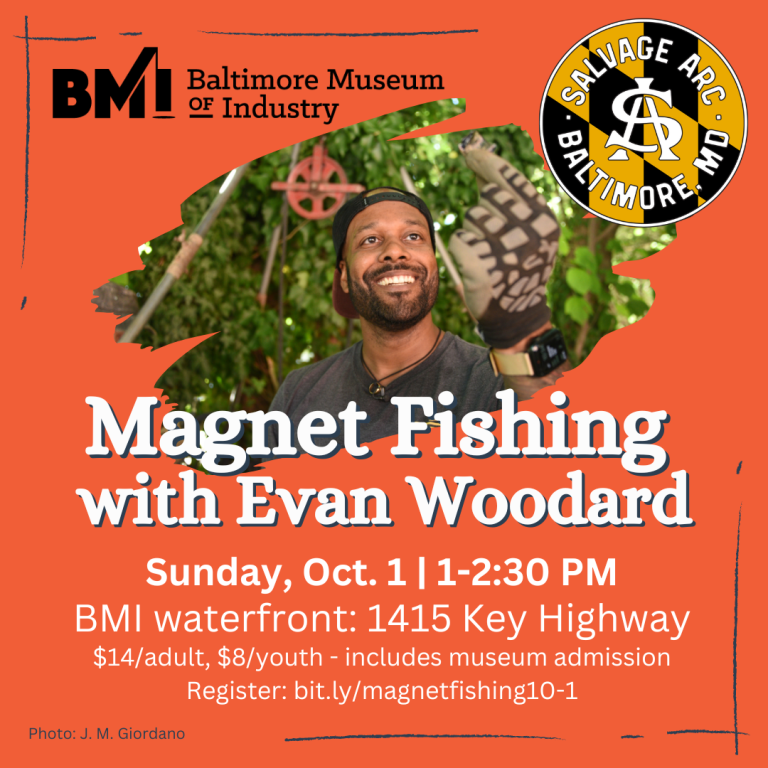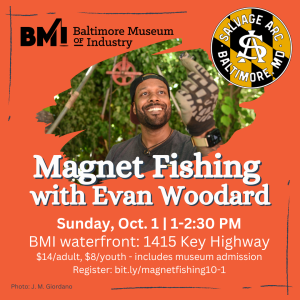 Sunday, October 1, 1:00 pm – 2:30 pm
Join Evan Woodard of Salvage Arc for a demonstration of magnet fishing, where strong magnets pull up metal objects under the water, on the BMI's waterfront campus. Evan Woodard is a Baltimore, Maryland-based explorer, photographer, and historian.
Cost: $14/adults, $8/youth, free for members; includes museum admission
Registration required: bit.ly/magnetfishing10-1
The Baltimore Museum of Industry celebrates the dignity of work, and can provide a forum for exploring such issues as workers' rights and workplace equity, providing historical context for contemporary issues that impact our community.