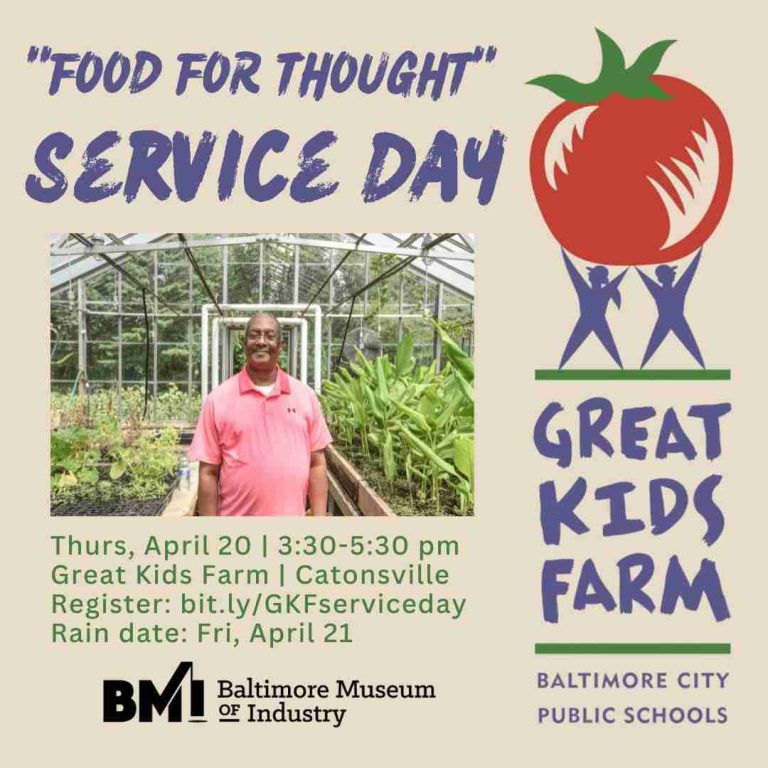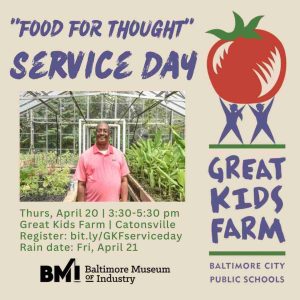 Thursday, April 20 | 3:30-5:30 PM
(Rain date: Friday, April 21 | 3:30-5:30 PM)
6601 Baltimore National Pike, Catonsville, MD 21228
The BMI's newest temporary exhibition, Food For Thought: Spotlighting Food Service Workers at Baltimore City Public Schools, invites museum visitors to address food insecurity. Get involved with a service day at Great Kids Farm, Baltimore City Public Schools' working farm, where we'll work in the herb & tea and pollinator gardens and help prepare for the City Schools' families Earth Day event on the farm. Great Kids Farm provides students hands-on opportunities to connect farm and plate, reinforce curricular concepts, strengthen environmental literacy, and promote healthy habits for the whole child.
Free, registration required: Register here
The Baltimore Museum of Industry celebrates the dignity of work, and can provide a forum for exploring such issues as workers' rights and workplace equity, providing historical context for contemporary issues that impact our community.