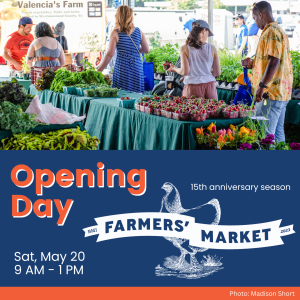 Saturday, May 20 | 9:00 AM – 1:00 PM
Free, no registration required
Kick off the 15th anniversary season of the BMI Farmers' Market with live music, family-friendly activities with Tattered Hatters, and special giveaways. Farmers' Market shoppers are also invited to learn about food access in Baltimore, the topic of our Food For Thought exhibition.
The Baltimore Museum of Industry celebrates the dignity of work, and can provide a forum for exploring such issues as workers' rights and workplace equity, providing historical context for contemporary issues that impact our community.