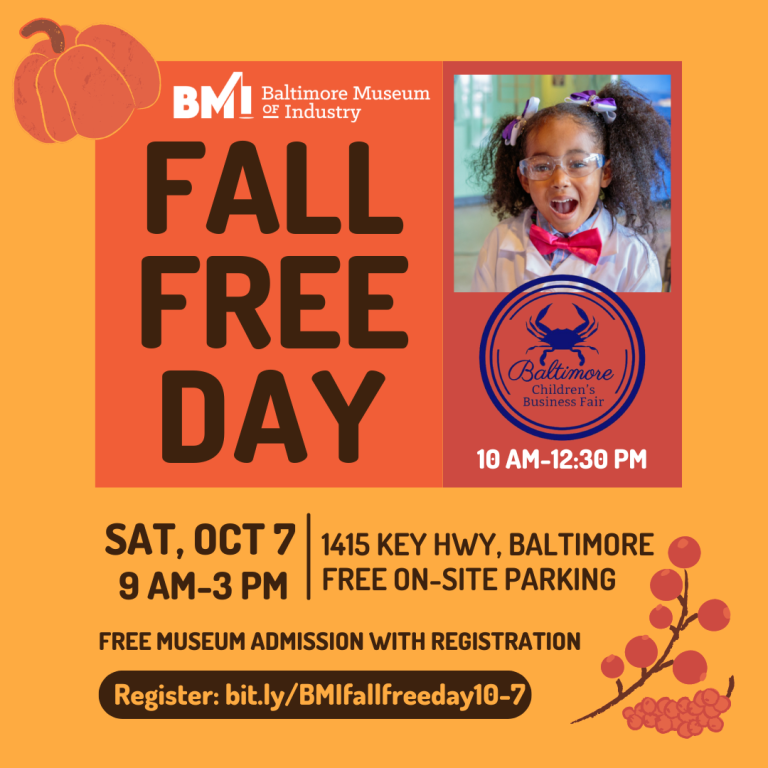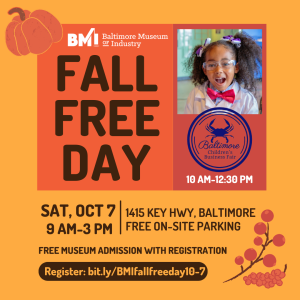 Saturday, October 7 | 9:00 AM-3:00 PM
Enjoy free museum admission all day with advanced registration. Meet entrepreneurs ages 6-15 at the seventh annual Baltimore Children's Business Fair between 10 AM-12:30 PM.
The Baltimore Museum of Industry celebrates the dignity of work, and can provide a forum for exploring such issues as workers' rights and workplace equity, providing historical context for contemporary issues that impact our community.