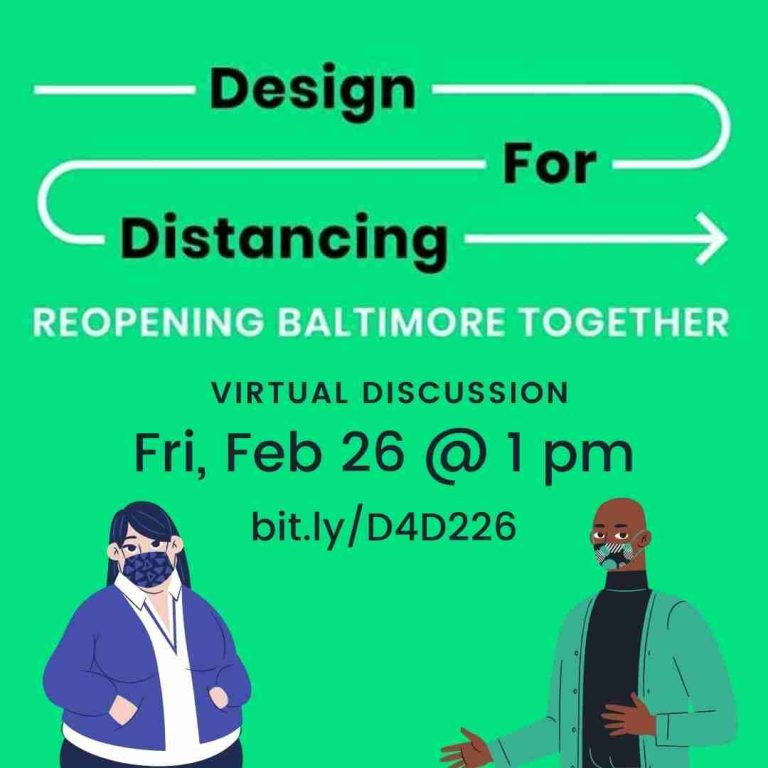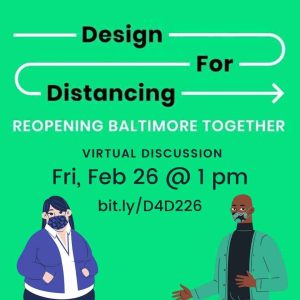 Design for Distancing: Reopening Baltimore Together
Friday, February 26, 2021 @ 1 pm
Hear from three design teams—Envirocollab, Graham Projects and Living Design Lab—about the City of Baltimore's creative Design for Distancing program. Their temporary, low-cost designs encourage social distancing in urban environments and are featured in the free Ideas Guidebook. Presented in partnership with Neighborhood Design Center, AIA Baltimore/Baltimore Architecture Foundation, Maryland Chapter – American Society of Landscape Architects, and the Baltimore Museum of Industry.
By donation, registration required: Register here
The Baltimore Museum of Industry celebrates the dignity of work, and can provide a forum for exploring how the pandemic has impacted – and continues to impact – people's experiences on the job. The BMI's programs and activities highlight such issues as workers' rights and workplace equity, providing historical context for contemporary issues that impact our community.