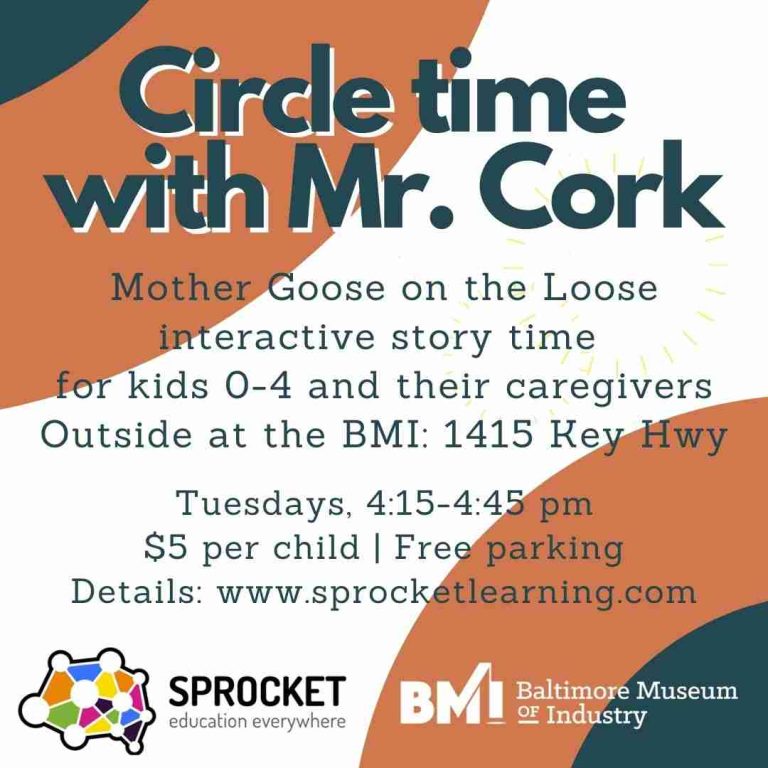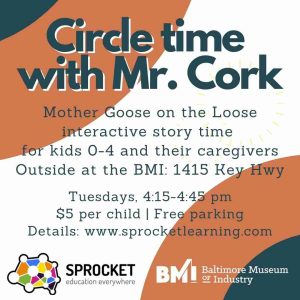 Mother Goose on the Loose
Tuesdays, 4:15-4:45 PM
$5 per child
Interactive story time for kids 0-4 and their caregivers with Mr. Cork, outside on the BMI's campus. No pre-registration required—drop on by. Be sure to visit Mr. Cork's website to see if there is a cancelation due to weather, or for other updates to his schedule.
About Sprocket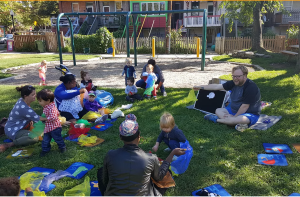 Sprocket offers a unique twist on education; bringing the learning experiences outside the classroom and into neighborhood parks and green spaces. They pop-up using quality programs designed for young learners and their parents and caregivers. They strive to create community and educate parents and caregivers on resources in their neighborhoods. Additionally, they invite families to explore other neighborhoods and see all the richness the city has to offer.
The Baltimore Museum of Industry celebrates the dignity of work, and can provide a forum for exploring such issues as workers' rights and workplace equity, providing historical context for contemporary issues that impact our community.