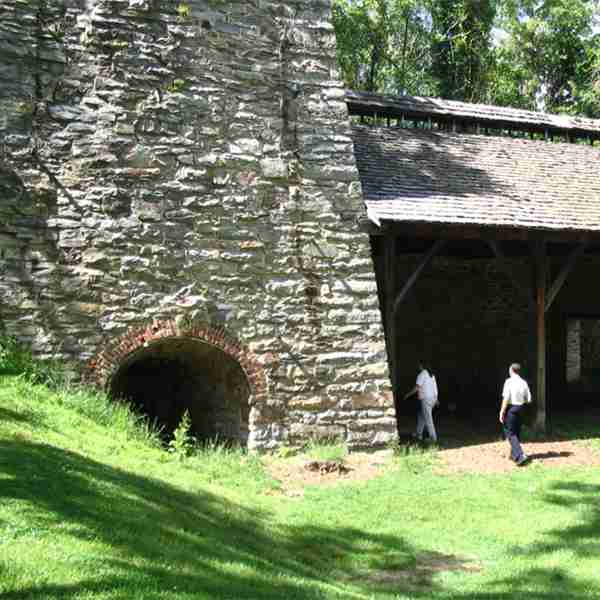 Metalworkers in Maryland: Catoctin Furnace
Explore the history of metalworking in Maryland through a virtual presentation by archaeologist Elizabeth A. Comer of the Catoctin Furnace Historical Society. We will discuss Maryland's historic iron industry and the workforce that powered Catoctin Furnace as well as the community preservation work undertaken at Catoctin over the past 50 years.
This program took place on Tuesday, March 8, 2022 @ 7 PM. Watch the recording here
About the Partner
The Catoctin Furnace Historical Society celebrates, studies, and preserves the rich history of this pre-Revolutionary industrial village, including the architecture, cultural landscapes, lifeways, and foodways of the workers. Located in northern Frederick County, the village includes the Collier's Log House, Forgeman's House, Harriet Chapel, Museum of the Ironworker, Ironmaster's Mansion, Isabella Stack, and the historic Miller House, which will house CFHS's Furnace Fellows Program.
Resources for Exploring More
Compilation of historical resources
"Uncovering the past: Exploring Black history in Frederick County" – Washington Post
"Rising From The Ashes With The Catoctin Furnace Historic Building Trades Program" – PreserveCast
"Buried secrets: Study of skeletal remains may hold key to slave history" – Frederick News-Post
The Baltimore Museum of Industry celebrates the dignity of work, and can provide a forum for exploring such issues as workers' rights and workplace equity, providing historical context for contemporary issues that impact our community.