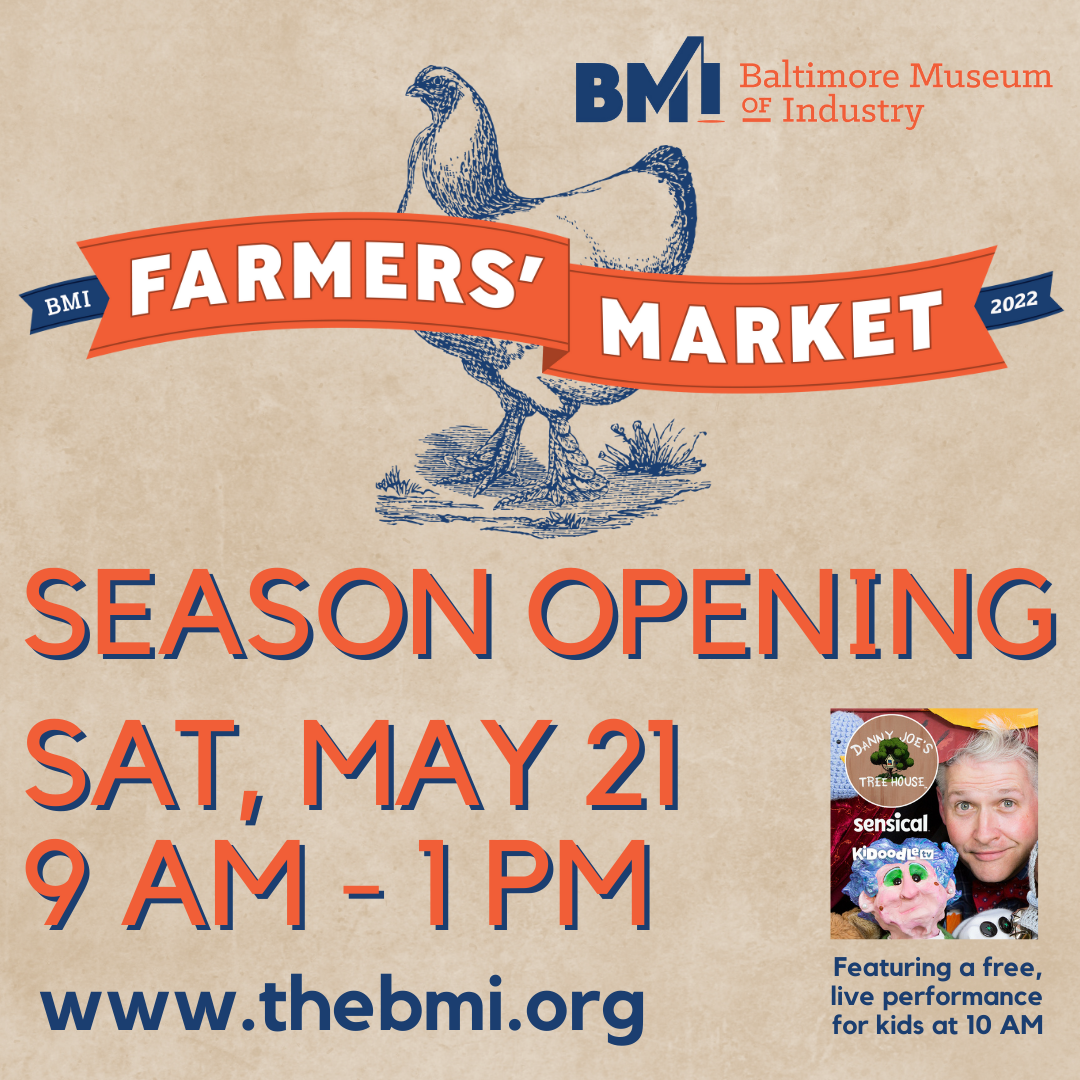 Saturday, May 21, 2022 | 9:00 AM-1:00 PM
Free, no registration required
Kick off the BMI Farmers' Market 2022 season with fresh produce, hot prepared foods, and local handmade goods. Families are invited to join Danny Joe and his puppet pals at 10 AM. Watch Danny Joe's Tree House anytime on Sensical.tv or Kidoodle.tv.
View the 2022 vendor list here
Many thanks to LifeBridge Health for their generous support of the 2022 market season.