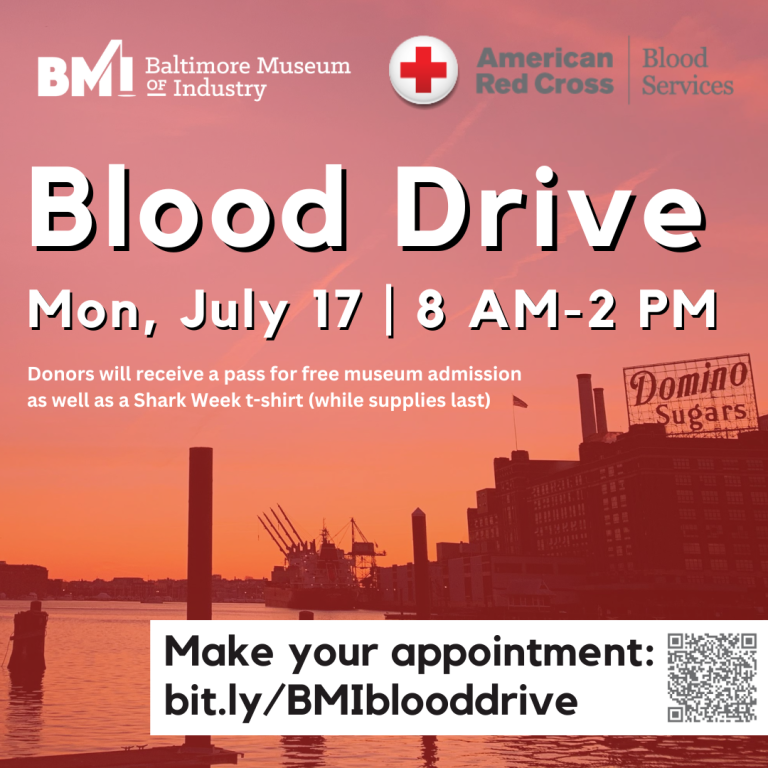 Red Cross Blood Drive
Monday, July 17 | 8:00 AM -2:00 PM
Community members are invited to make a difference in someone's life by participating in an American Red Cross Blood Drive at the BMI. Blood donors will receive a pass for free museum admission.
Free, registration required: https://bit.ly/BMIblooddrive
The Baltimore Museum of Industry celebrates the dignity of work, and can provide a forum for exploring such issues as workers' rights and workplace equity, providing historical context for contemporary issues that impact our community.