Photo courtesy of Aaron Henkin
by Beth Maloney and Auni Gelles
How do you tell an enormous and complicated story, make it accessible to as many people as possible (during a global pandemic), respect varying individual experiences and opinions, and show just how important that story is? One answer: Use every tool you have.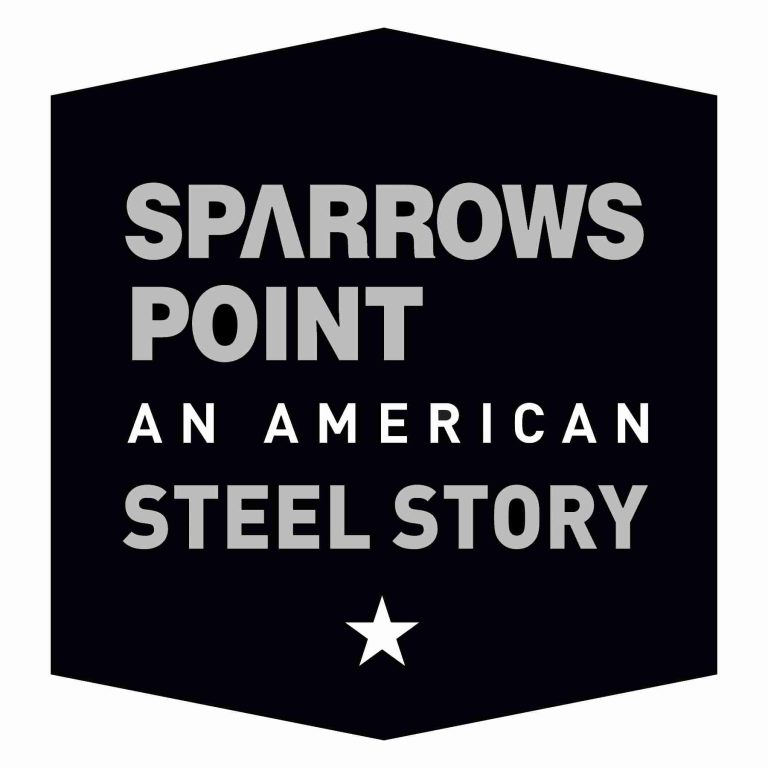 In this vein, we are thrilled to announce a new element of the BMI's multi-year Bethlehem Steel Legacy Project: "Sparrows Point: an American Steel Story." This limited-edition podcast series focuses on Bethlehem Steel's impact on Baltimore. Set to debut in late January 2021, this series is produced by Aaron Henkin in partnership with WYPR and supported by Tradepoint Atlantic and Maryland Humanities. The series can be found on all major podcast platforms, including Spotify, Google Podcasts, and Apple Podcasts/iTunes. Watch a recording of the podcast preview party here.
This audio storytelling project seeks to amplify voices of Sparrows Point – people who spent their lives working at Bethlehem Steel, living in the company town, and studying Baltimore's steel industry. A podcast that dives into this multifaceted story will help share pieces of the past as well as explore how Bethlehem Steel casts a shadow that reaches to Baltimore's contemporary experience. We see this podcast as a way to explore an American story here in Baltimore–one that digs into the shifting economic ground beneath our feet, in both the past and today.
Aaron Henkin is a senior producer at WYPR. The BMI has a long-standing relationship with Baltimore's local NPR affiliate, including housing the Gil Sandler collection, hosting a remote broadcast of Midday with Tom Hall, and working together on media partnerships and public programs in the past. Aaron's neighborhood documentary series Out of the Blocks, created with Wendel Patrick, earned the 2018 national Edward R Murrow Award. As we write, Aaron is deep into the development of the series, following a narrative arc that might consider questions like:
What were the boom years of Bethlehem Steel like? How did the company fund a middle class life, and company town, for tens of thousands of Baltimoreans?

How did workplace experiences intersect with unions and civil rights?

What factors led to the decline of Bethlehem Steel, and what happened when the company went bankrupt?

And what does this all mean for us, today, in light of the COVID-19 pandemic?

Like so many others, the BMI is actively exploring new ways to work in the time of COVID-19. (You can see our upcoming programs here.) We need to use every tool in our box to keep our audiences engaged, and we're delighted to delve into the world of podcasts as part of the Bethlehem Steel Legacy Project. Subscribe to our newsletter or become a member to be the first to hear about podcast news.