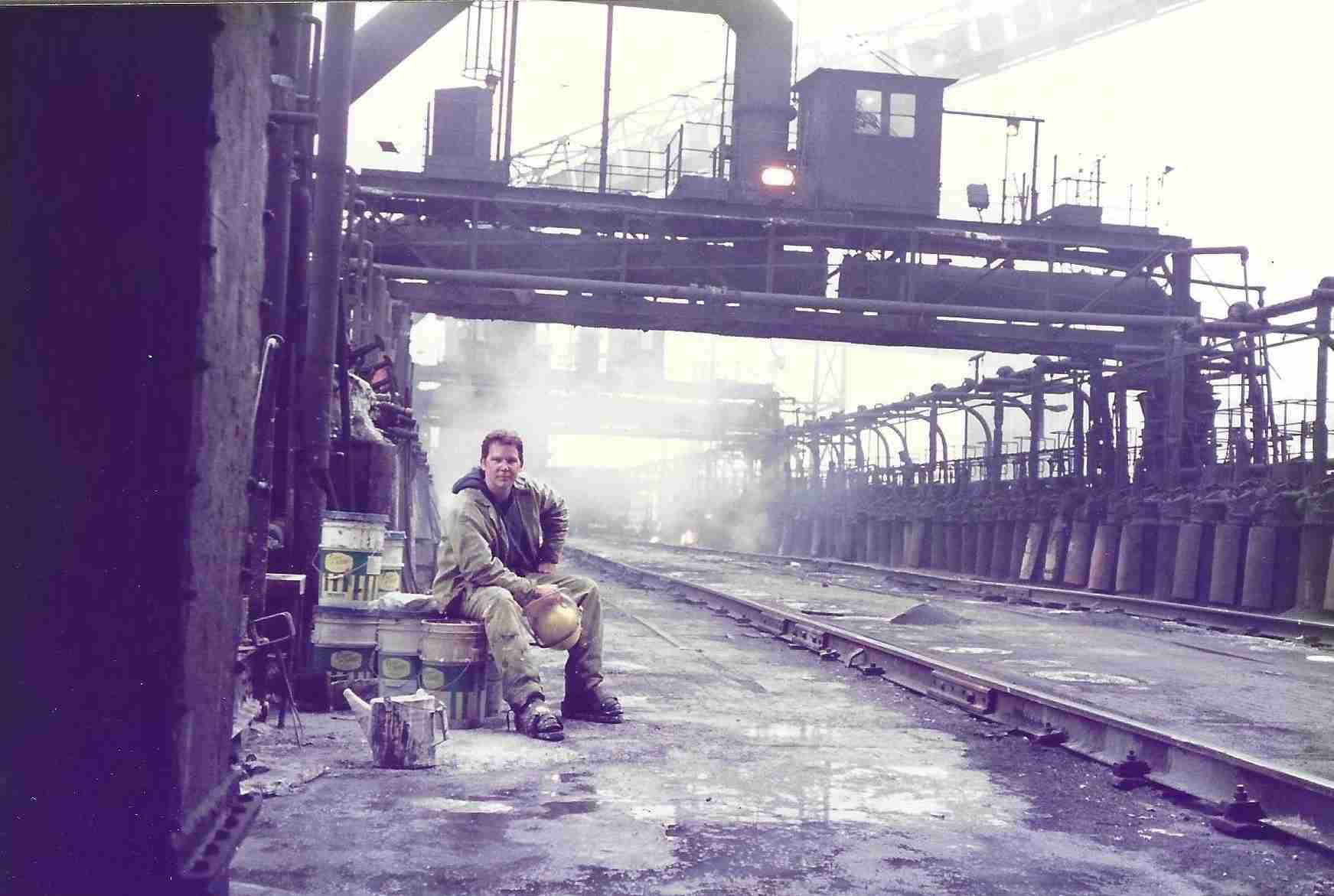 Gordon Davis on top of deck of #11 battery in a photo taken by his friend, "Wild Bill." He's wearing clothing designed to keep heat off: insulated socks, thermal long underwear, blue jeans, flannel shirt, hooded sweat jacket, yellow canvas pants and jacket, steel toe boots with one-inch wood clogs, hard hat, face shield, glasses, respirator, and mittens/gloves.
Gordon Davis worked in many different positions during his almost 40 years at Sparrows Point. He began his career in the coke ovens two weeks out of high school, in 1974. A Baltimore native and second-generation steelworker, Davis shared these photographs ranging from the 1950s (taken by his father) through the late 1980s.
Click on the photographs to read his descriptions. You can read more about his time at the mill in this blog post.