Thanks to YOU,
Crane Preservation is Complete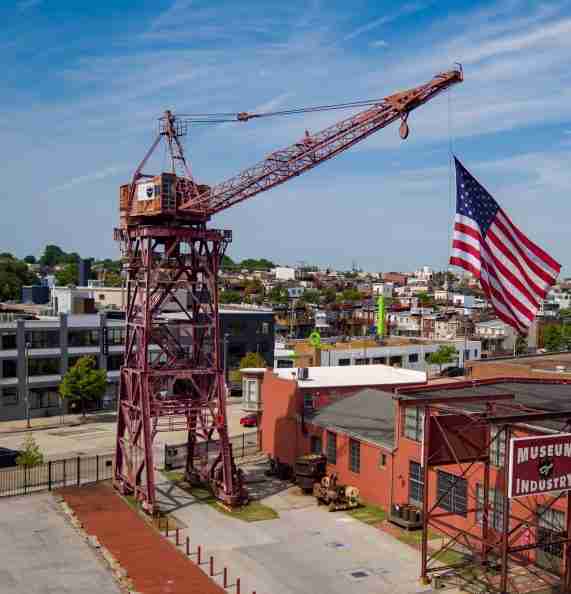 Built in 1942 and dubbed a "whirley crane" for its ability to turn 360 degrees, this Bethlehem Steel Clyde Model 17 DE 90 crane was instrumental in Bethlehem Steel's prolific World War II shipbuilding effort.
Thanks to the generosity of so many community members, more than $700,000 was raised to restore and repaint this inspiring symbol of Baltimore's proud industrial heritage and its promising future. Click here to see a full list of donors.
We cut the ribbon on South Baltimore's newest landmark on October 12, 2019. Thank you to everyone who came out to celebrate this important milestone with us, including Senator Cardin, Mayor Young, Senator Ferguson, City Councilman Costello, campaign donors, and members of our community.
Help Light the Crane!
For its next act, the crane will receive a fully programmable, energy efficient LED lighting system that will reinvent the crane nightly, to celebrate seasonal events, show our team colors, and mark community events.
Help light up the Crane and Baltimore's skyline by making a donation today!
Crane Ribbon Cutting October 12, 2019