Collections
The BMI's collections are evocative reminders of Baltimore's great history and explain, more effectively than any textbook, how the city developed from a small trading post to a thriving industrial center. The collections also explain how Baltimore's residents—no matter their station in life, race, ethnicity, or occupation—contributed to this development.
Baltimore has long taken pride in its identity as a "working-class town" and this industrial heritage, central to Baltimore's image of itself, is preserved at the BMI in one of the nation's best and broadest collections of industrial items.
We invite you to visit the Baltimore Museum of Industry, where just some of the more than 1,000,000 fascinating artifacts we preserve are on display in our galleries.

Interested in donating artifacts? Click on the button below to fill out the BMI's artifact donation form.

Artifact Donation Form
Archives and Library
Archives
The archives at the Baltimore Museum of Industry collects, preserves, and shares the history of business and industry throughout Baltimore and Maryland. The archives chronicle the achievements of business and technological innovators from the mid-nineteenth century to the present, and include textual documentation, photographs, audiovisual materials, trade literature, architectural drawings, and more.
Our archival and manuscript holdings consist of material representing Maryland industries – from small business to multinational corporations – based in Maryland or with a significant workforce base in the region. This material provides valuable insight into the activities of creating organizations and a broad scope of the local industrial and business community over time. The museum's non-current institutional records are also part of our collection.
For information or assistance contact: Maggi Marzolf, Archives Manager at mmarzolf@thebmi.org or 410.727.4808 x112
View our full Archival Collections list
Interested in donating to the archive?
Library
Our 5,000-volume library collection represents the convergence of local and industrial histories, with publications examining industrial trends and their impact on the local community. Individual corporate and business histories are also included. Additional series include technical manuals, directories, journals, and periodicals, including back issues of Port of Baltimore and Baltimore Magazine. We also hold the contents of the former research libraries of several major corporations and local institutions, including BGE, American Rolling Mill Company (ARMCO), Rustless Iron and Steel Corporation, and the Mount Vernon Museum of Incandescent Lighting. For enhanced research and exploration of additional sources, numerous vertical files contain non-archival supporting documentation arranged by subject. However, please note that library materials do not circulate. Our Library Catalog is available online.
Reference Services
The Research Center located in the museum's library is open by appointment only. For inquiries or research services, please contact Ken Jones at archives@thebmi.org
Check out our research schedule and fees for more details.

Research Schedule & Fees
In addition, BMI is the official repository for archives and artifacts from the Bendix Radio Foundation, preserving the history of the Bendix Radio division and Bendix/Allied Signal Communication Division. To visit the online database for the bendix Radio collection, click here.
Online Catalog
The Baltimore Museum of Industry has made its online catalog available continuously since 2006. The catalog contains the museum's archival, library, and artifact collections, documenting the industries, companies, processes, and work environments that have shaped American culture for decades.
Visit our Online Database

Interested in visiting the museum to conduct some research? Onsite research is by appointment only. Check out our research schedule and fees for more details.
Or contact us with questions:
Ken Jones at archives@thebmi.org

In addition, BMI is the official repository for archives and artifacts from the Bendix Radio Foundation, preserving the history of the Bendix Radio division and Bendix/Allied Signal Communication Division. To visit the online database for the Bendix Radio collection, click here.
Internships and Volunteering
The BMI's Collections Department accepts applications from interns and volunteers year-round. Projects are available working with objects, archives, photographs, or the library and may be planned to suit your needs and interests.
Interns and volunteers have access to free parking, free BMI admission and use of the Research Center, free or discounted admission to other local museums, and a 20% discount in the museum gift shop. Internships are unpaid but will fulfill credit requirements for most universities or colleges.
Please note all work is primarily indoors. The BMI Research Center and collections storage is not fully accessible for people with disabilities. All applicants must be able to climb stairs, lift 30 pounds on occasion, and use a ladder.
Available hours for interns and volunteers are Monday through Thursday, 10am to 4pm. Position descriptions and applications are found below. To apply, complete an application and send with a cover letter and resume to Curtis Durham at cdurham@thebmi.org.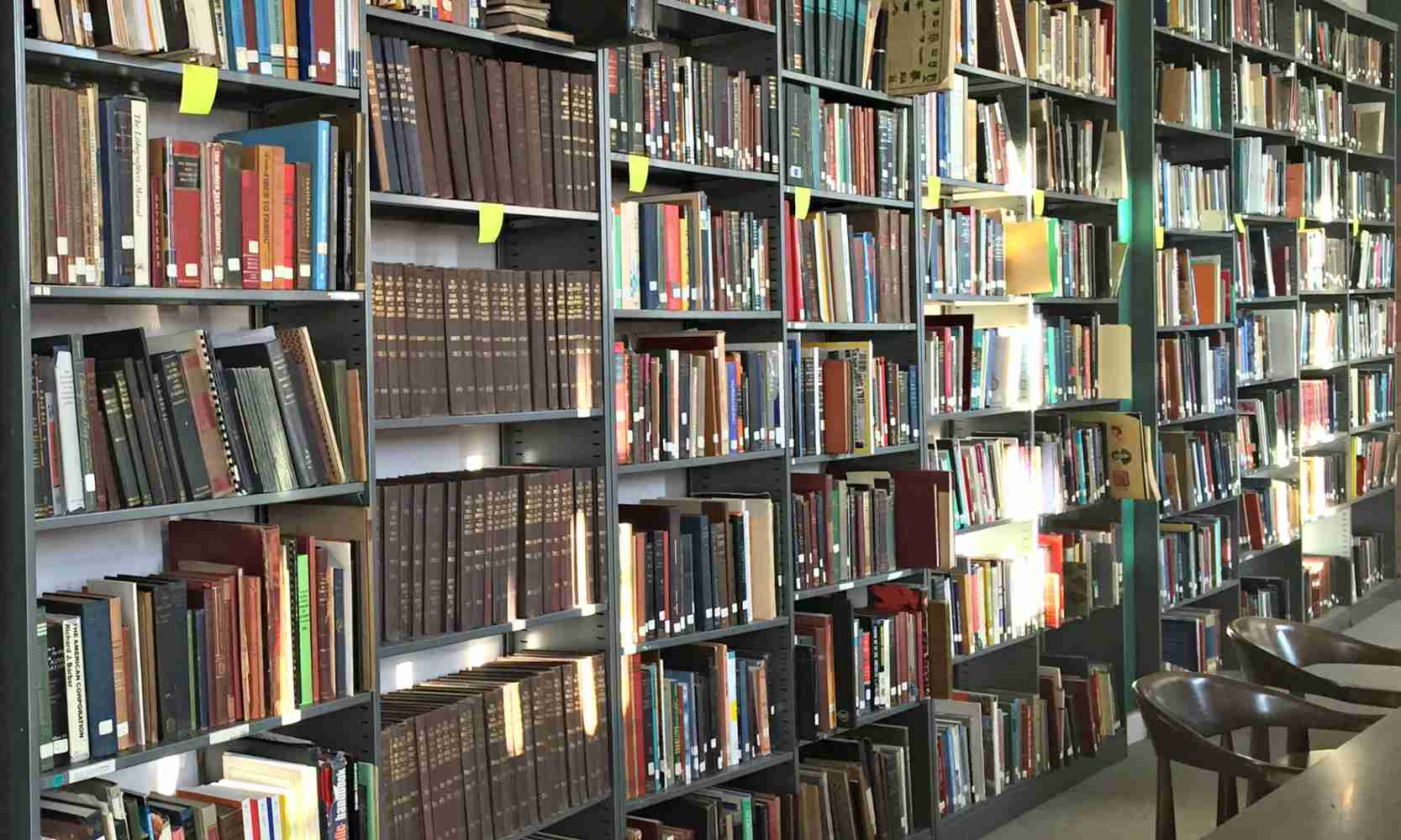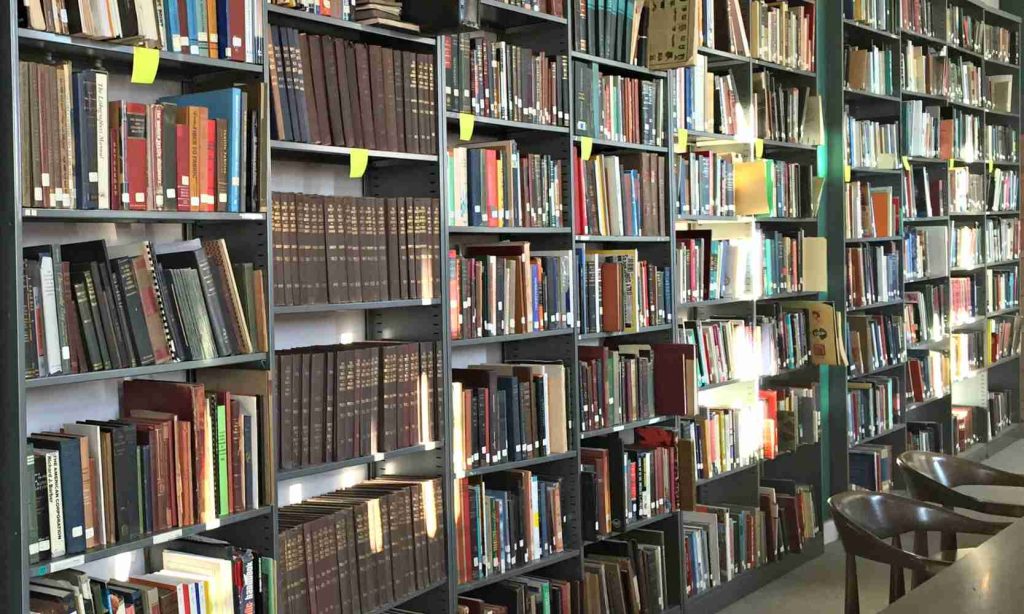 Internships
Internship opportunities are available to undergraduate and graduate students with a focus in museum studies, collections management, archives and records management or library science. Students may work in one or more areas within our collections: objects, image, archives, and library. In addition our research center is in need of managing the research or vertical files which include institutional records management.
Internships may be tailored to suit the student's concentration while meeting the needs of the museum. BMI staff will work with the student and his or her professor to develop an internship that will meet academic and credit requirements. Students from colleges and universities have successfully completed challenging and beneficial internships in collections, record management, research, archives, library science, and exhibit installation.
Contact us to learn about internships. Include in your inquiry: name, school, semester or dates of internship, and area in which you are most interested. Applicants are also asked to complete the Internship Application which follows, and to include a current resume and personal statement describing why you want to intern at the BMI and how you might benefit the institution. To accept your application, an interview will be scheduled and a project will be proposed based on your needs and interests.
Applicants must have excellent organizational skills and work habits demonstrating attention to detail, including neat and legible handwriting. Successful candidates must be comfortable with using simple tools, basic smart phone photography skills, Google docs and photo apps, basic research skills, and have the ability to lift 15 pounds. Familiarity with photography is a plus, but training can be provided.
Collections Storage and Inventory Internship
Learn and implement best professional practices while addressing a museum collection inventory. You will receive basic training in inventory management by assisting with projects including physical inventory, record checks, photography and re‐housing. Instruction and supervision provided by the Collections staff.
Collections Processing Internship
Learn and implement best professional practices while cataloguing artifacts for the objects collection. You will receive basic training in using the collections management software, PastPerfect, as well as assess artifacts, catalog and photograph for the database, mark, pack and store the objects.
Archives Internship
Learn and apply archival theory to process textual, photographic, audiovisual, or architectural collections. Working under the direction of the Archives & Library manager, you will learn basic preservation measures, how to select and implement an organizational processing scheme, and how to write a detailed finding aid or catalog entry. For Library students, apply library management principles to a collection of books, serials, and trade catalogs through arrangement, preservation, and cataloging. You might also assist with researchers and reference inquiries, and may digitize selected items using archival standards. Coursework in archival and/or library theory or management is beneficial.

Download Internship Application

Contact: Curtis Durham, Collections Manager at cdurham@thebmi.org or 410.727.4808 x312
Volunteering
Volunteers are an important part of our Collections Department and we welcome your inquiry! The BMI is reliant on volunteers to assist us in the research and care of the collections. Projects include working with objects, archives, library and photographs. To learn more about volunteer opportunities in other departments, please click here.
Volunteers must be willing and able to develop a basic knowledge of Baltimore's industries represented in the museum and the history of the cannery building in which it is housed. Additional training, such as lectures or field trips, may be scheduled throughout the year. Please note that volunteers are requested to work a minimum of two periods of at least three hours each, or one six hour period per month. If possible, volunteers are asked to schedule for the same period each month to facilitate planning.
Archives Processing Volunteer
The archives at the Baltimore Museum of Industry contain corporate and industrial archival material – textual, photographic, cartographic, architectural, and audiovisual – which allow us to tell the story of local businesses familiar to generations of Marylanders. Working under the direction of the Archivist, volunteers may contribute to any of the following archival processing projects: implementation of archival arrangement and description of collections including box or folder lists; storing, labeling and shelving collections; finding aid development and cataloging; performing background research on collections and new accessions; developing physical inventory and space management records for the collection; and identifying preservation issues. Basic computer and typing skills, demonstrated attention to detail, and organizational skills are essential. Must be able to lift 30 pounds. Work performed at main museum campus and/or off-site storage facility.
Archives Reference Volunteer
Volunteers contribute to standard archival reference services functions: retrieving and re-filing records requested by researchers, reproducing and digitizing requested material, researching records in response to researcher inquiries in a timely manner, and working directly with archives researchers in person. Good communications skills are essential. Basic computer skills and work habits that demonstrate attention to detail are essential. Must be able to lift 30 pounds. Must be able to volunteer as needed Monday, Tuesdays, and Wednesdays.
Collections Management Volunteer
Assist with managing the collection by performing inventories, cataloging, digital photography, identification, packing and storage of collection objects. A background in collections management and/or industrial collections, decorative arts, or material culture is preferred but not necessary. Computer data entry experience, good organizational skills and detail oriented required.

Download Volunteer Application

Contact: Curtis Durham, Collections Manager at cdurham@thebmi.org or 410.727.4808 x312