Internships and Volunteering
The BMI's Collections Department accepts applications from interns and volunteers year-round. Projects are available working with objects, archives, photographs, or the library and may be planned to suit your needs and interests.
Interns and volunteers have access to free parking, free BMI admission and use of the Research Center, free or discounted admission to other local museums, and a 20% discount in the museum gift shop. Internships are unpaid but will fulfill credit requirements for most universities or colleges.
Please note all work is primarily indoors. The BMI Research Center and collections storage is not fully accessible for people with disabilities. All applicants must be able to climb stairs, lift 30 pounds on occasion, and use a ladder.
Available hours for interns and volunteers are Monday through Thursday, 10am to 4pm and can be scheduled to suit your availability.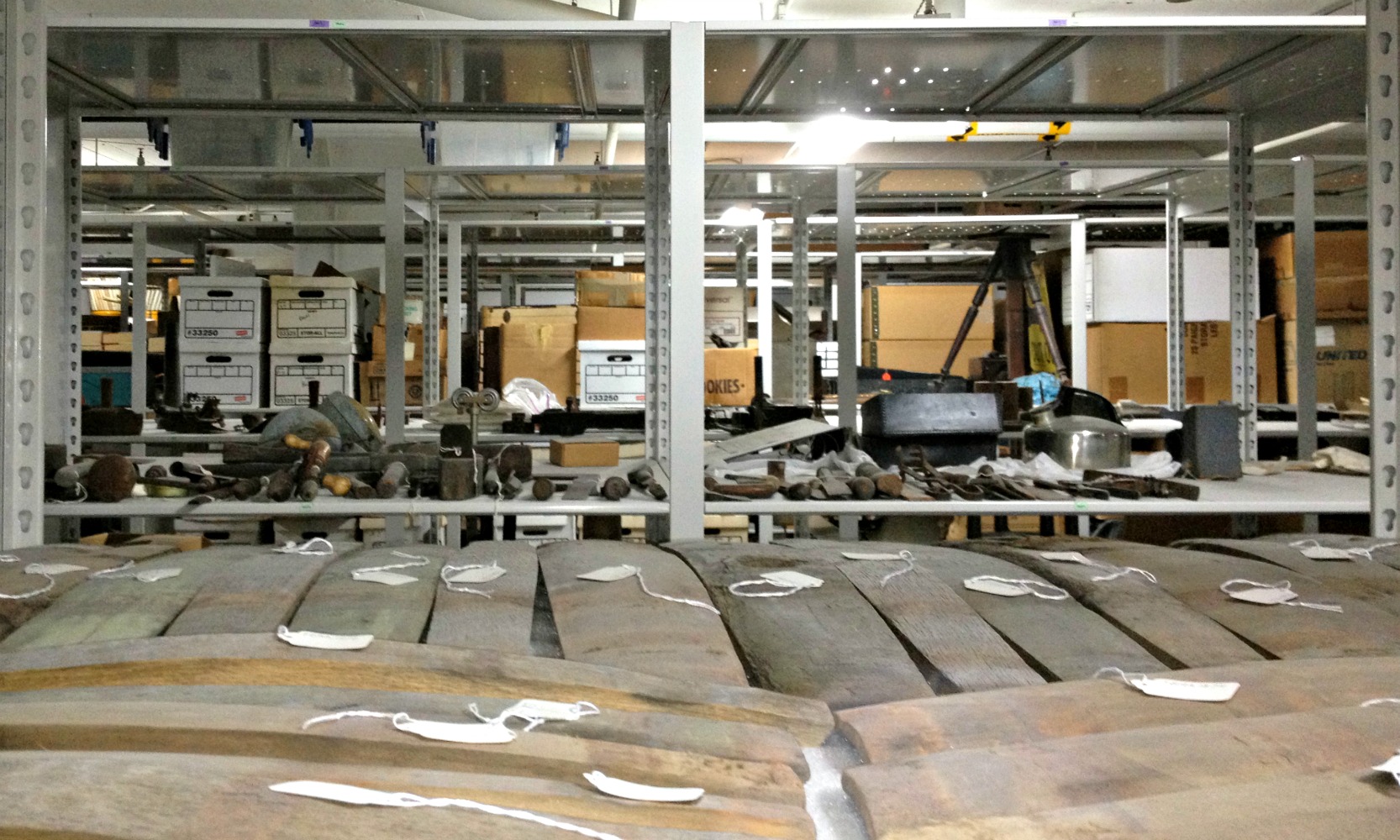 Internships
Internship opportunities are available to undergraduate and graduate students in a number of concentrations, including history, American studies, museum studies, English, art, library science, archival managements, historic preservation, videography, photography, and others. Students may work in one or more areas within the four segments of our collections: objects, photographs, archives, and library.
Internships may be tailored to suit the student's concentration while meeting the needs of the museum. BMI staff will work with the student and his or her professor to develop an internship that will meet academic and credit requirements. Students from colleges and universities have successfully complete challenging and beneficial internships in collections, record management, research, archives, library science, and exhibit installation.
Click here to learn more about internships at BMI.
Volunteering
Volunteers are an important part of our Collections Department and we welcome your inquiry! The BMI is looking for volunteers to assist us in the research and care of the collections. Projects are available working with objects, archives, library and photographs. (To learn more about volunteer opportunities in other departments, please click here.)
Volunteers must be willing and able to develop a basic knowledge of Baltimore's industries represented in the museum and the history of the cannery building in which it is housed. Additional training, such as lectures or field trips, may be scheduled throughout the year.
Please note that volunteers are requested to work a minimum of two periods of at least three hours each, or one six hour period per month. If possible, volunteers are asked to schedule for the same period each month to facilitate planning.
We also welcome corporate teams for community service days, contact us for information.
Click here to learn more about volunteer positions in BMI's Exhibitions & Collections Department.
Still have questions? Contact:
Jane Woltereck, Director of Collections . . . jwoltereck@thebmi.org . . . 410.727.4808 x146.